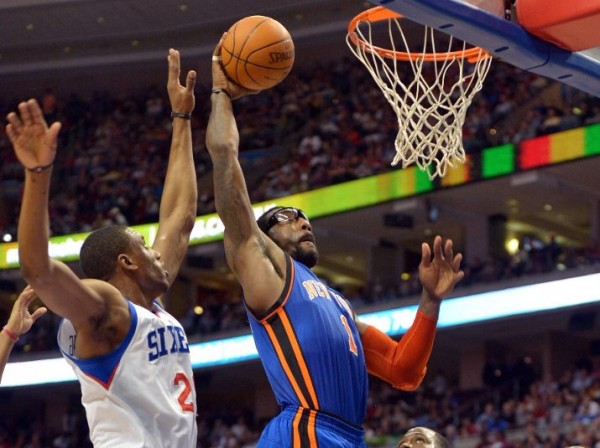 Nate Robinson wasn't the only one rocking dope kicks on court last night. After debuting the kicks over the weekend, Amar'e Stoudemire hit the hardwood last night wearing his player exclusive "Galaxy" Air Max Sweep Thru once again.
Racking up 21 points, 9 rebounds, 2 assists and a block in an 82-79 win over the 76ers, Amar'e rocked the Nike Basketball All-Star kicks, which sport a glow-in-the-dark sole, galactic print detailing and a bright blue upper, going perfectly with the Knicks' away unis.
Look at some shots from last night's game in Philly and stay tuned for more kicks from yesterday's NBA action.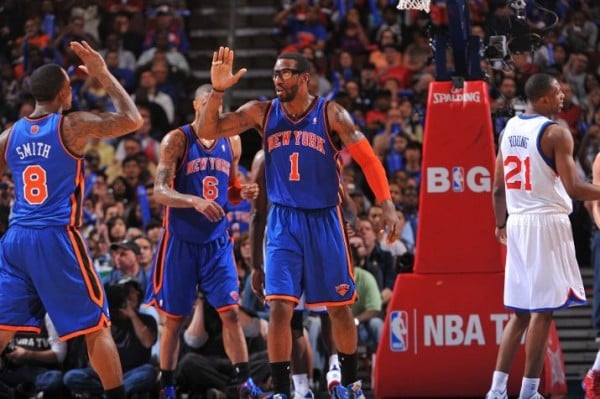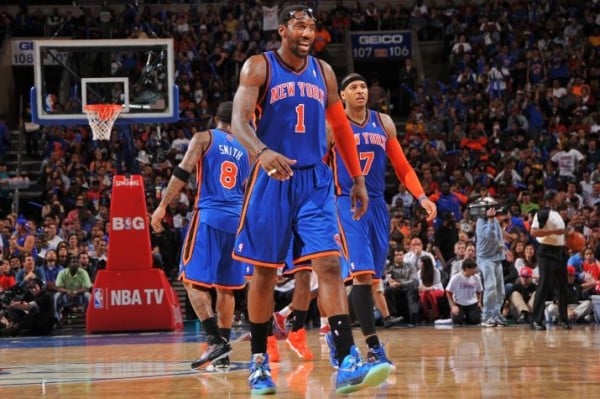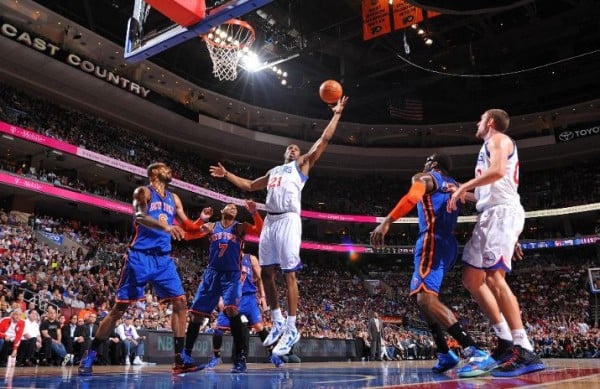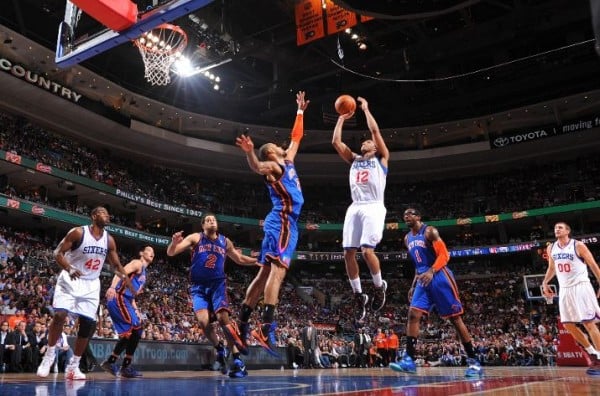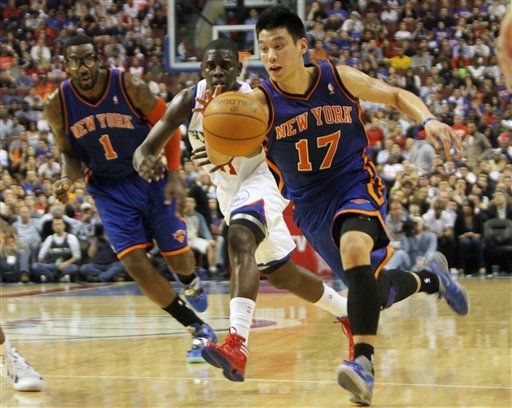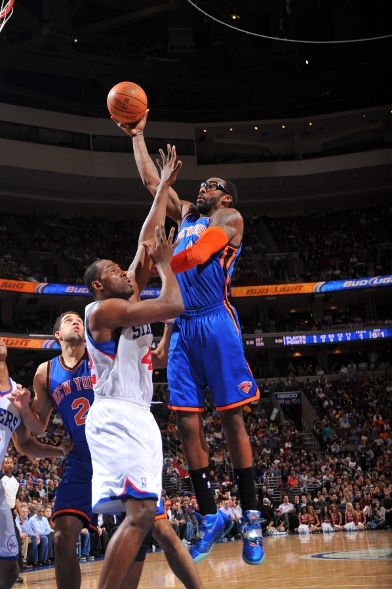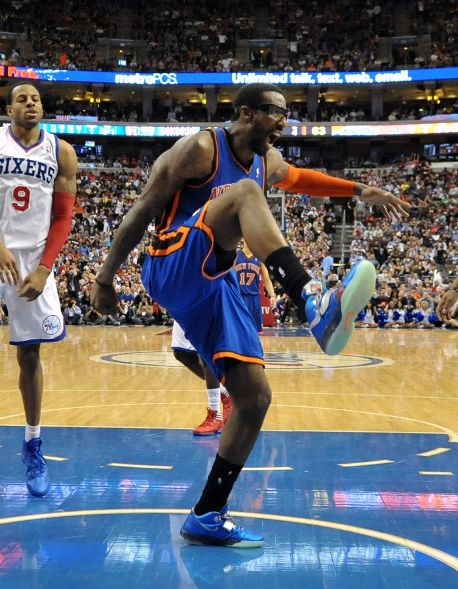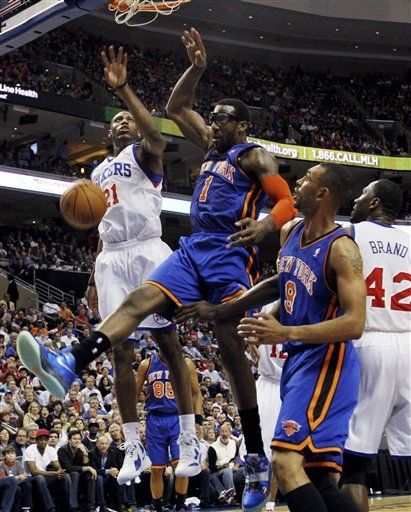 Via ESPN.