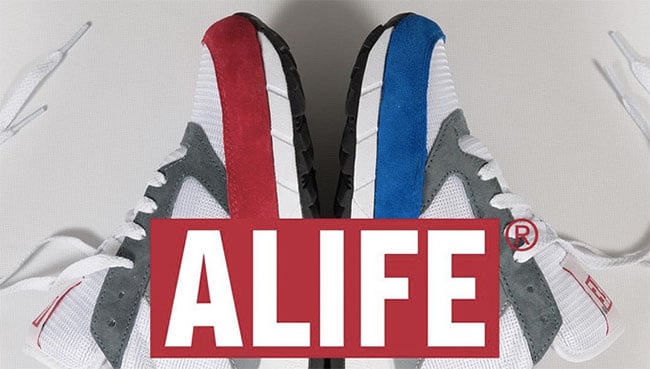 Alife has been getting a few collaboration projects in the last few months and the New York based brand is now teaming up with Saucony to launch a pair during March 2016.
Alife has only given us a preview of what will be releasing with Saucony, not even stating which model while posting an image to Instagram. We do see enough of the shoes to tell that they will feature White mesh which is paired with Grey on the overlays. It also looks like each shoe will be unique while using Red and Blue around the toe cap and Green and Orange around the heel, giving it a mismatched look.
Currently a specific release date for the Alife Saucony collaboration has yet to be unveiled, but Alife did state that the shoes will be available during March 2016, so expect to hear more in the coming days. Make sure to check back with us as we will continue to update you with additional details.