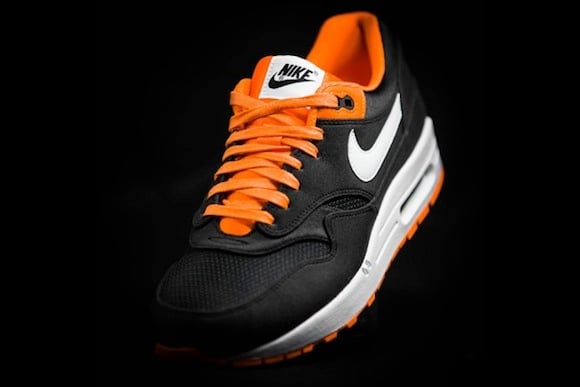 There is not much needed to be said about these joints so I'm going to keep it short and sweet. Nike has released the Air Max 1 "Venom".
I hope that was short enough for all of you. By looking at the images above and below, it is not hard to tell that this is one of the best Air Max 1 color-ways in the series. To make it even better, the Air Max 1 "Venom" is built up with vegan-like materials. In other words, this model is most likely dressed up in recycled material. The total orange that covers the inner, bottom, tongue, and laces make this colorway to die for. The white accented swoosh and mid-sole tie this model down to create the Air Max 1 "Venom".
This sneaker is available now on 43Sneaker Store. Don't waste anytime or you will miss out on one of the top color-ways for the Air Max 1 this year.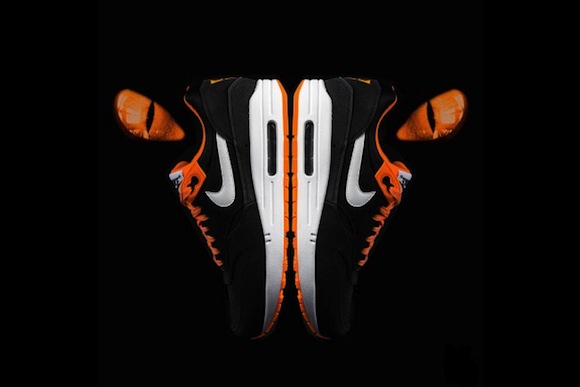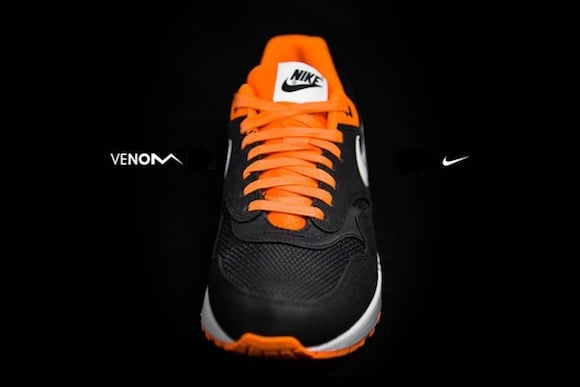 Via HN