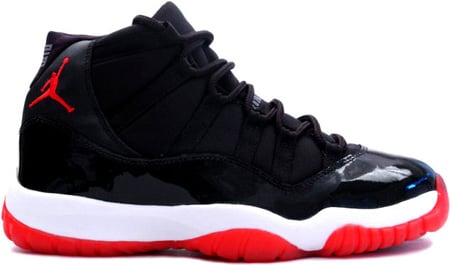 According to numerous sources across the 'net, the "Bred" Air Jordan XI is set to return this Holiday season.
Following the trend set by the "Cool Grey" and continued by the "Concord", the "Bred" will be this year's Christmas XI drop, likely hitting on Friday, December 21 (if the release continues along the trend of the previous drops). This may come as a surprise to some as it had been rumored that the "Columbia" XI would be this year's drop.
Regardless, stay tuned for more info and mark your calendars.