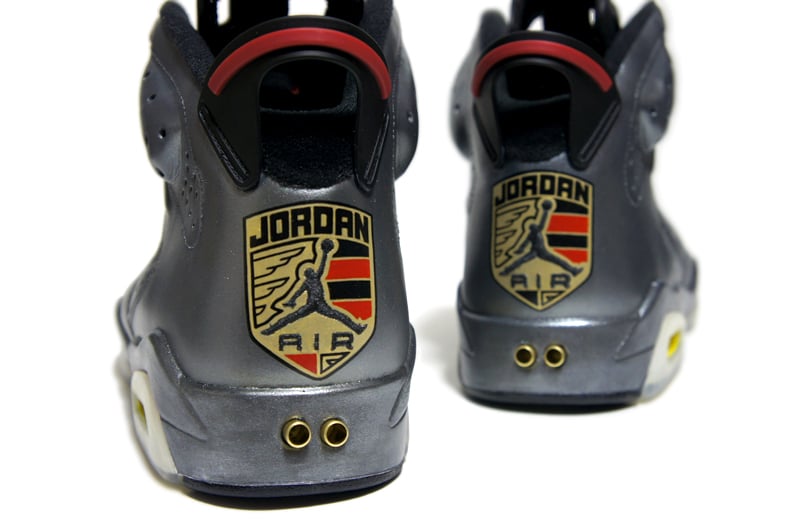 The "Guards Red Porsche 911" custom Air Jordan VI from C2 Customs proved to be one of their most successful sneakers in recent memory, leading to a new colorway of the sports car-inspired kicks.
Retaining the same overall design as the original, this new "Agate Metallic Grey Porsche 911" is a worthy successor to the original.
Take a look at the kicks for all of the Porsche detailing and be sure to hit up C2 Customs for your own set of custom sneakers.