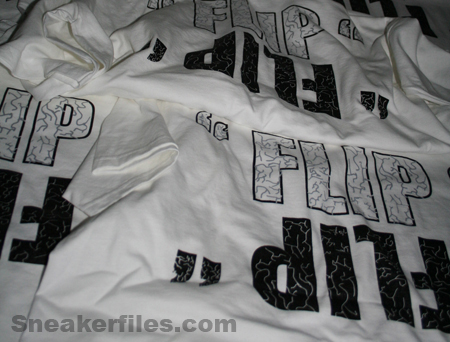 A new shirt made by designer Jonathan Da Lynn which matched the Air Jordan Retro 3 Flip to a T. I know a lot of people were upset by Jordan Brand not releasing but only a few items for the Flips, and now here is a perfect match.
About the Artist:
Jonathan Da Lynn is a designer of urban clothing, and has been for 7 years. The man is multi talented while he can draw, design, sew and screen print. His style of clothing is eccentric as wild yet subtle, colorful without being too loud, and exclusive but
still within reach. He will only make limited amounts of all of my clothing solely to not over-saturate my brand, and he is trying to take it to the next level so people can know that there is more out there than just your favorite rappers' brands. In a couple weeks, Jonathan will have an official website for his work, but if interested in buying a tee now please contact jonathandalynn@yahoo.com.