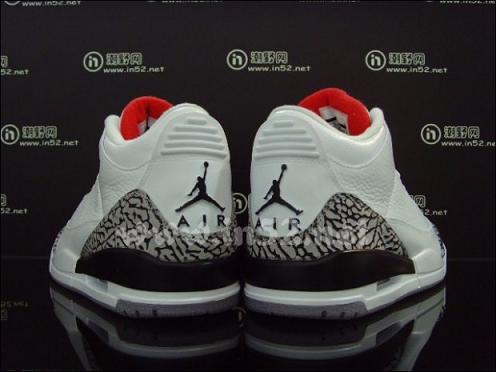 We all know how much you love seeing tons of images for upcoming releases prior to the drop date. Here is another look at January's Air Jordan III release just in case you forgot what they look like.

What is more important than the actual release is the quality of the release. The last time we saw the Cement AJ3's was back in 2003, and while we will not be getting the '03 product, the quality doesn't look bad. Sure, the Elephant has thicker black lines, but is that a deal breaker? Didn't think so… The tumbled leather on the upper looks pretty good and that's where my focus is at. Supple and soft yet full of texture, that's what Air Jordan III's are supposed to be made of. It does have a slight shine to it similar to the White/ Varsity Red AJ6 from this past June. In all honesty, the synthetic leather on those was probably the best we've seen since the release of the Motorsport 6's & 6 Rings.

Now without further ado, hit the jump for more images and let us know how you feel about the overall shoe.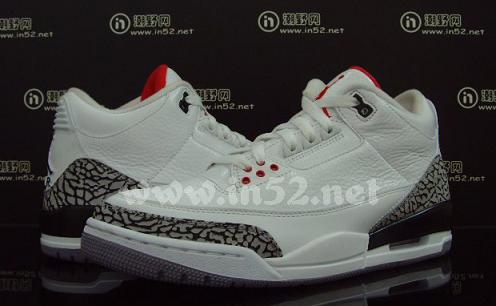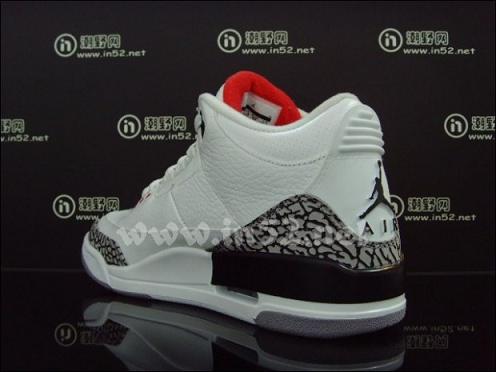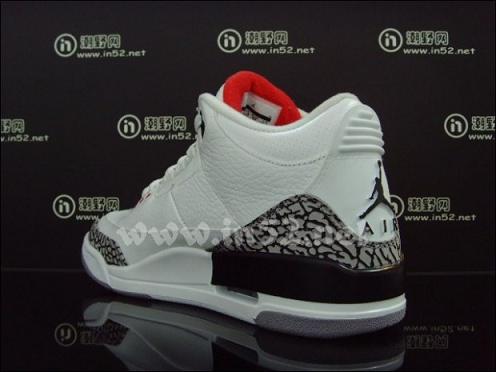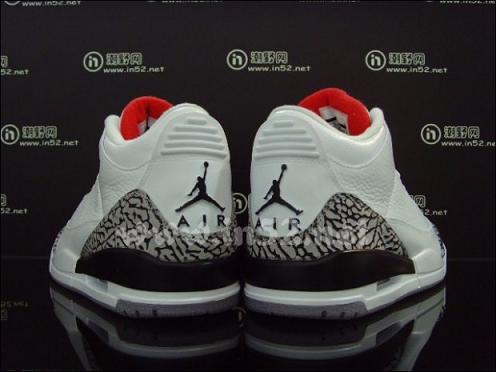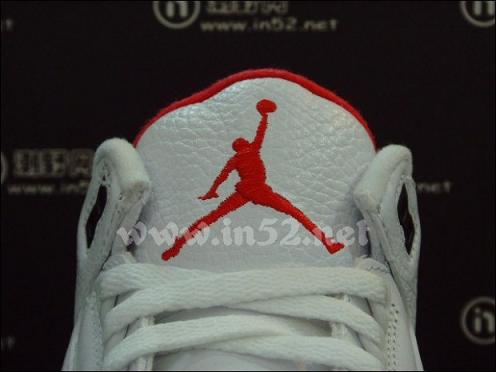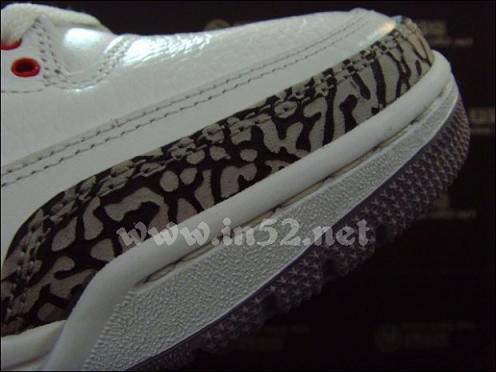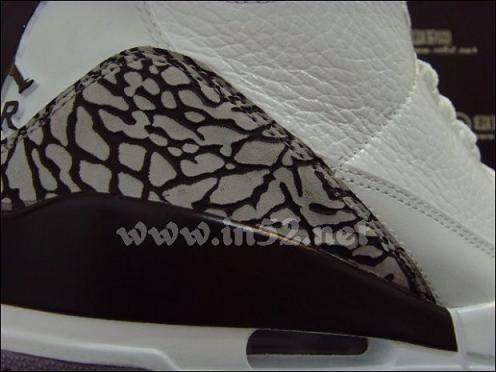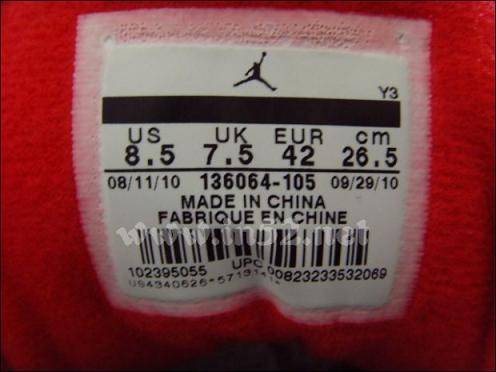 Via in52