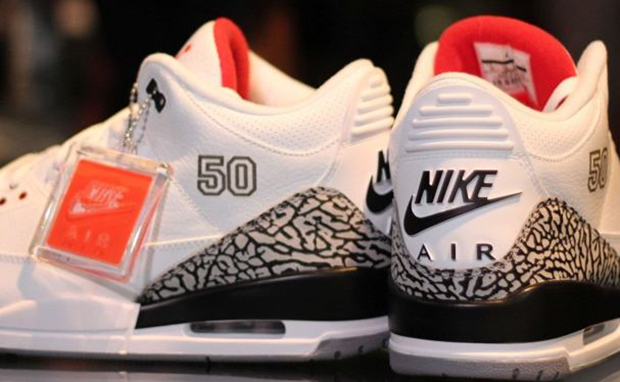 With a release date of…no, not this time.
As we certainly feel for everyone who was unable to score a pair of Air Jordan III (3) '88 Retro's, it's even more painful to know that an "MJ50" version exists. And to think OG "Nike Air" heel branding wasn't enough! What celebrates an anniversary and the birth of Michael Jordan, these kicks are absolutely insane.
Little to no details are known about this shoe except for the fact that their rare and will probably never release to the general public. Needless to say, all thanks go to DJClarkKent as we'll likely see him rocking these '88 3's with a pair of camo shorts this summer. Keep it here at Sneaker Files for more!