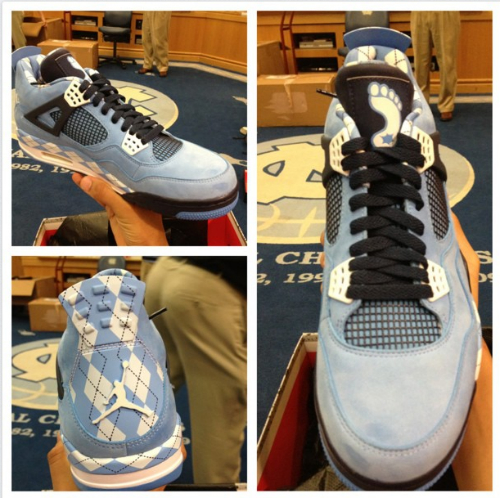 Playing for the University of North Carolina can have some good perks especially when it comes to getting gifts from Jordan Brand. Recently Marcus Paige who is the point guard for UNC posted a very special pair of Air Jordan 4's on Instagram.
The player exclusives features a Carolina Blue upper. Argyle print resides on the midsole, back heel, and inner liner. The tarheel logo can be seen on the black tongue.
Looking for a pair? Unless you are a member of the University of North Carolina's basketball team then these may be hard to find.
Via TSG