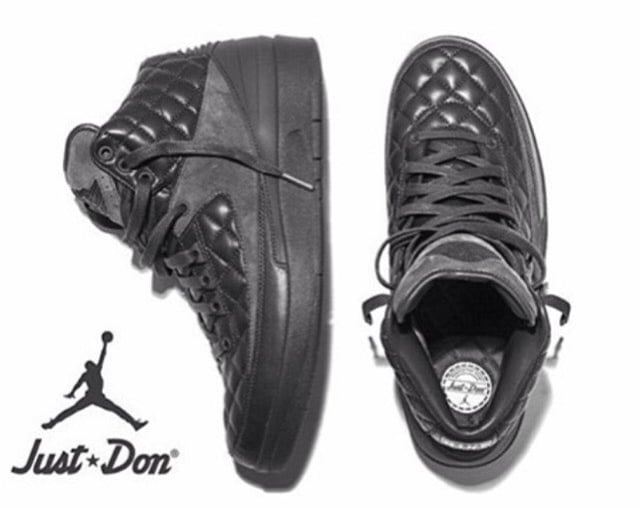 Today a second pair of the Air Jordan 2 Don C has been confirmed to release Fall 2015. Details are slim at the moment but expect more info to come in the next month or so.
However, we do know that the 'Don C' Air Jordan 2 will not be a red colorway, that was also some of the info leaked. Expect them to be more subtle than the first launch. This could mean that the black and gold or grey sample we saw early on could release. Initially the black sample was scrapped due to the 24 karat gold hardware didn't pass safety regulations. Maybe Jordan Brand got it right this time around.
As of now, there are no images floating around or a specific release date for the Air Jordan 2 Don C but like previously stated, expect them to show up Fall 2015. Check back with us for more info and images.
Note: Images used are not the Fall 2015, but a photoshop.
Source: _PO2345, theproducesection