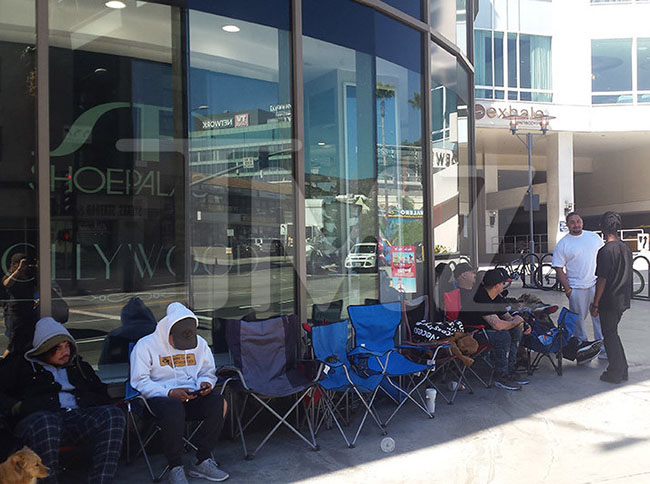 We all know and have seen the hype for an upcoming adidas Yeezy Boost to release. Most people that anticipate getting their hands on a pair usually wind up empty handed or succumb to the resellers. With early reports stating a Yeezy Boost would release on March 18th, many decided they were not missing out on this release.
Rumors had circulated that another adidas Yeezy 750 Boost would debut on said day and TMZ had spotted a large lineup with people camped out in front of a Shoe Palace. There was even campers that were spotted with an RV.
The manager at Shoe Palace even stated that there is a 3% chance of the shoes arriving for the March 18th release date, still the line did not thin out.
For those that have been waiting, news actually broke earlier stating that the adidas Yeezy 750 Boost that was expected to release on March 18th has been pushed. Reports also have said that the next Yeezy Boost will not release until Summer 2016. We aren't sure if people are still waiting for the release in hopes that the above information is wrong, but for their sake, we hope it is.