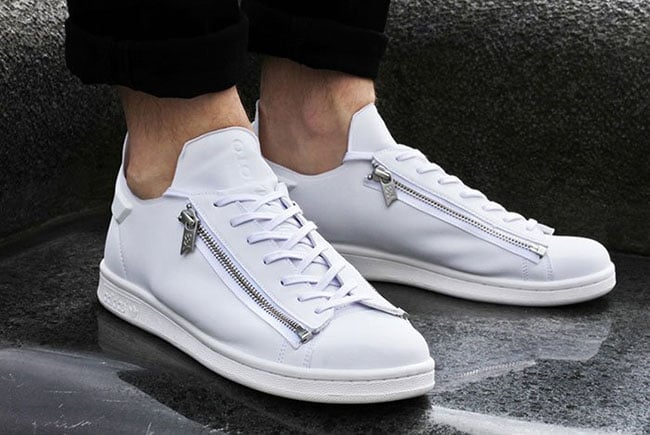 Y-3 which is headlined by Yohji Yamamoto will take the classic adidas Stan Smith and re-introduce it as the adidas Y-3 Stan Smith Zip.
Y-3 has taken the beloved adidas Stan Smith and altered the model to become a little more current in the times of fashion. As you can see, the shoes will use an all White base which is done in leather. The same shade covers the tongue, around the heel and midsole. Most noticeable is the zipper placed along the sides on each. Completing the look is Y-3 and adidas branding embossed throughout.
Below you can see more photos of the adidas Y-3 Stan Smith Zip which shows how they look on feet. Recently released at Aphrodite 1994, the shop has sold-out. Expect additional retailers to have them soon. Retail price will be £225.00 which comes out to be about $290 USD.