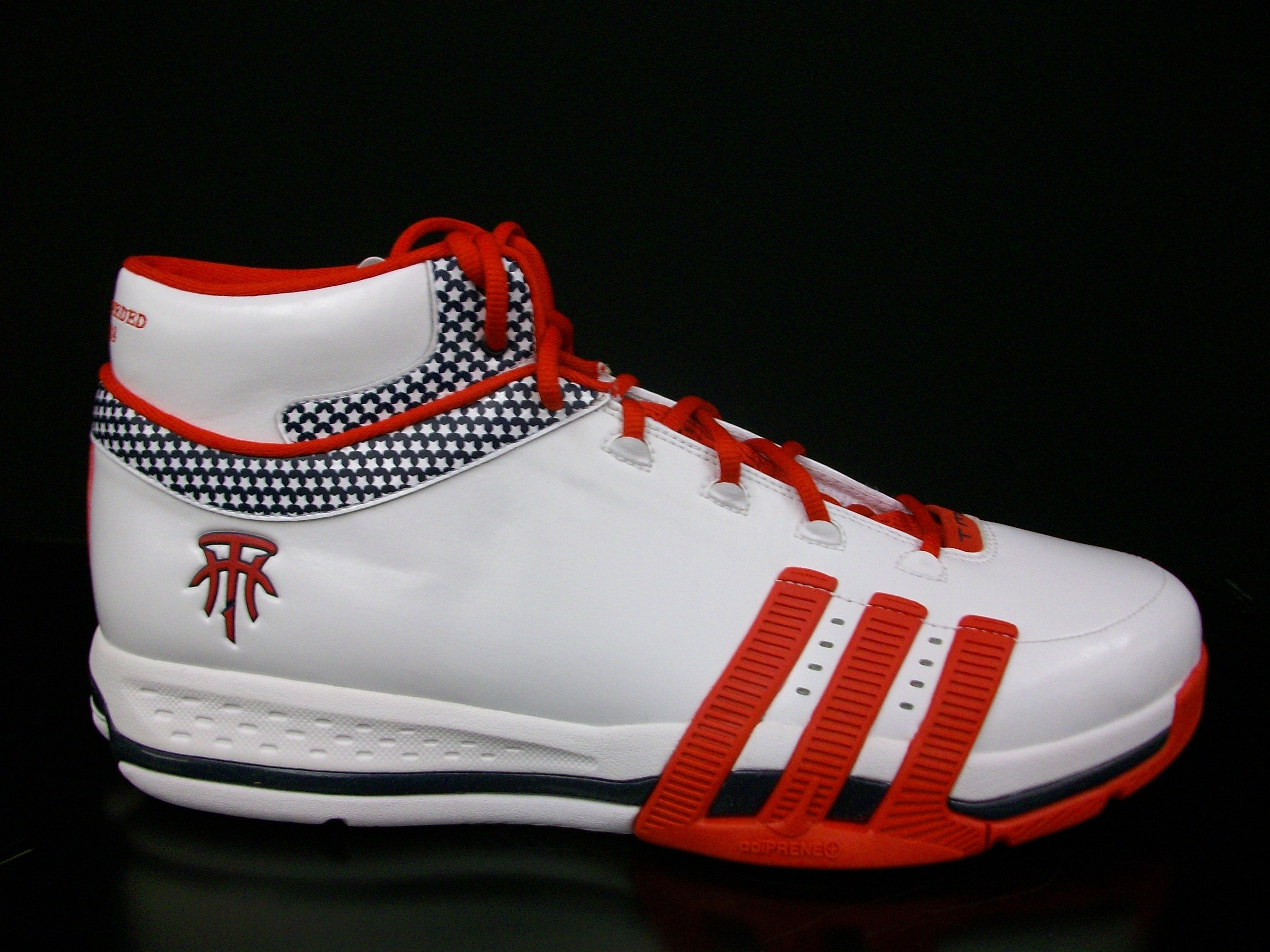 On Tuesday November 4, 2008, the world will change forever. (I would say nation, but America always seems to be getting into some global skirmish or another.) Prominent politicians John McCain and Barack Obama will square off in the political arena, vying for the spot as top diplomatic dog in our wonderful nation; on the hardwood, behemoth ballplayers Tracy McGrady and Kevin Garnett will be battling it out in a game that will probably be nothing more than meaningless fodder. At least they'll be playing in some righteous kicks.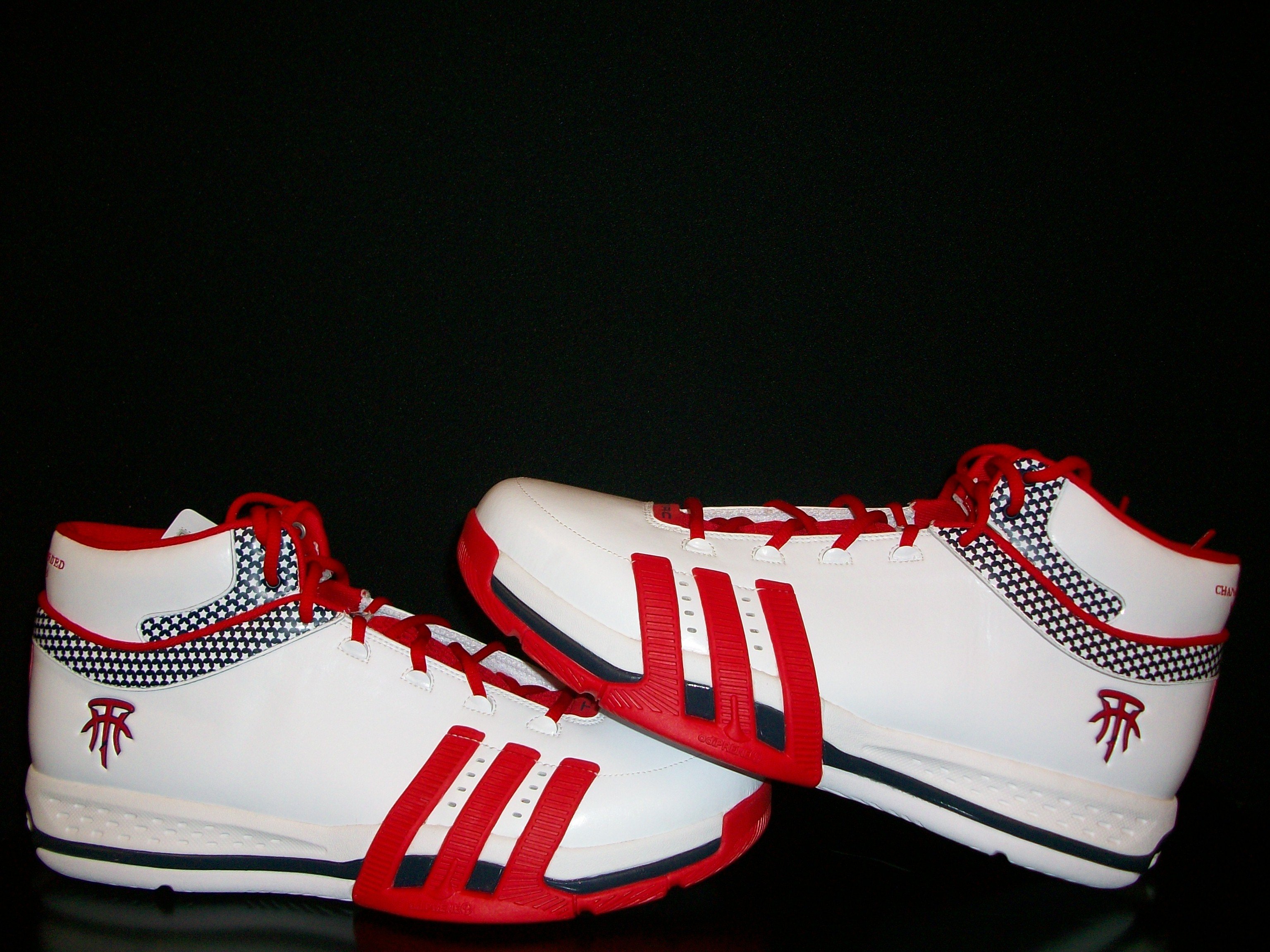 T-Mac and KG will be sporting two exclusive "pro-vote" oriented shoes that evening, the former rolling out in a pair of TS Creators, the latter in TS Commanders. McGrady's product is toned up in a white base, but is distinguished by both red and white/blue "Star" accents. His signature emblem is nestled underneath the shoe's ankle collar. One of adidas' two mantras for the evening, "Change is Needed, Vote '08," is stitched onto the heel.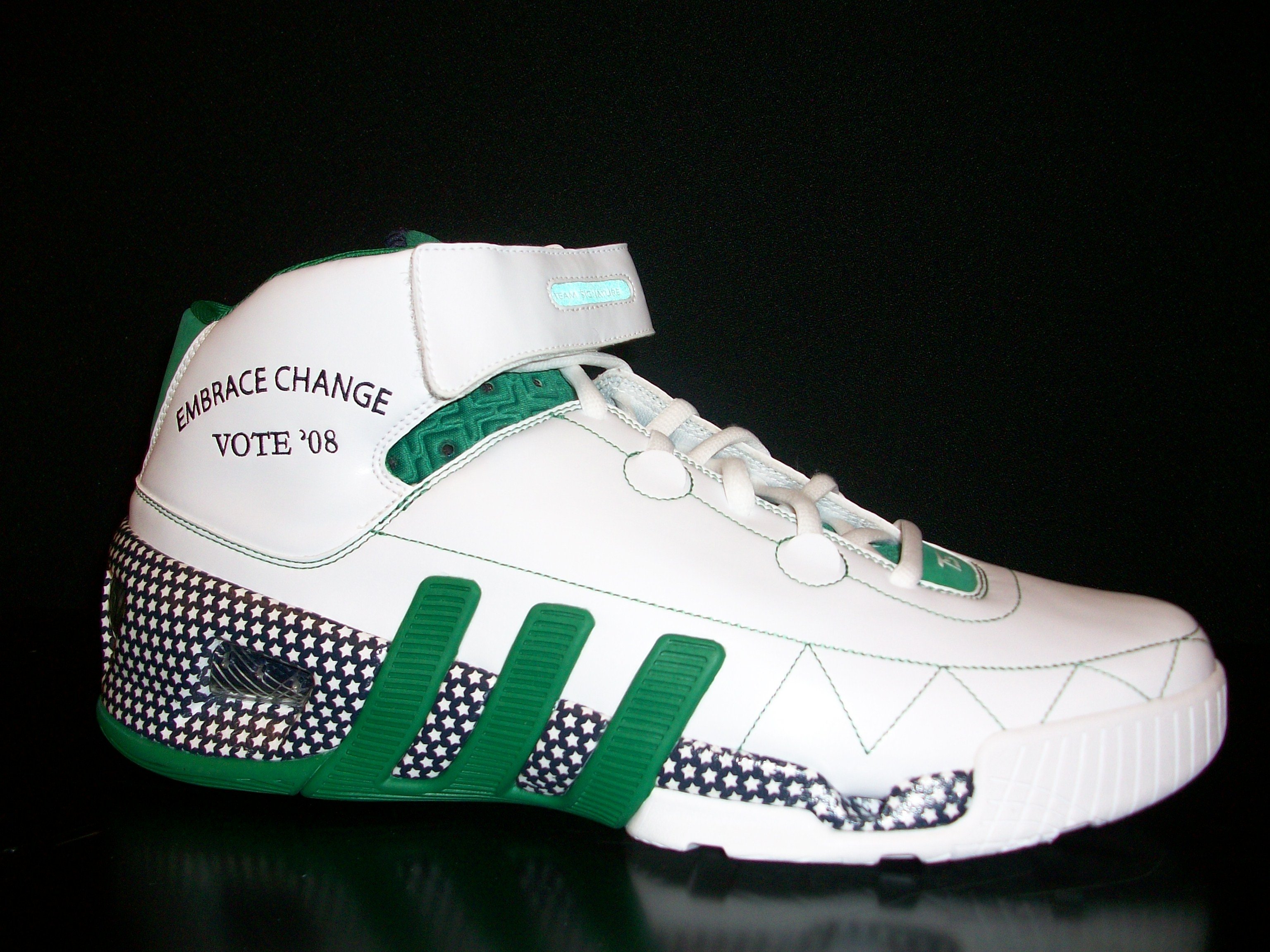 First-time champion Kevin Garnett will play in his ultra-sturdy TS Commander design on the fourth. With "Embrace Change, Vote '08" ingrained along the upper ankle, the shoe is complimented nicely by a white upper, green branding, and the glossy "Stars" that mark McGrady's pair.
November 4, 2008 will undoubtedly be a night of epic transformation. When I look at this limited duo on a deeper level, I don't see two ballplayers wearing election-oriented kicks, rather, I see two high-school graduates reveling in their ability to vote! That's right folks— whether you're a high school graduate or not, doctor, or even a millionaire—get out there, do your part, and vote! The Three Stripes has no plans to release these one-night only kicks, but we'll be sure to keep you updated of any changes.