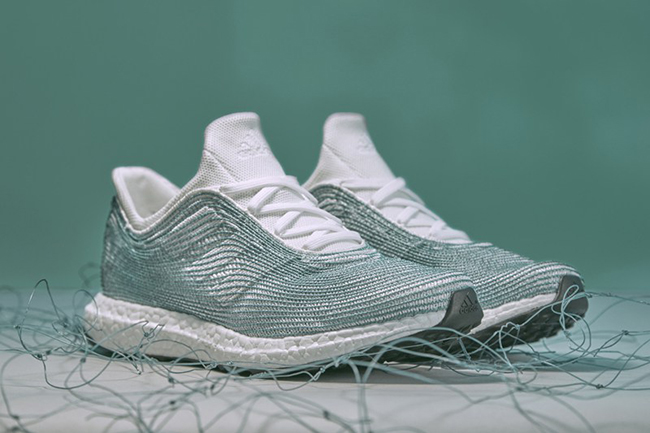 Earlier in the year, we showcased the adidas Parley Boost which received a lot of fandom. Now more details came to light with the opportunity of owning this one of a kind release.
Eric Liedtke, adidas Group Executive Board member responsible for Global Brands said the following: The adidas x Parley running shoe is already. He continued with: It's a shoe for game changers. We can't wait to hear the stories of those who stand up, suggest creative solutions, take action and want to join us on our journey to clean up the oceans.
Eric then continues with, So much work has happened behind the scenes since we launched our partnership with adidas. We are creating new standards, new materials and technologies that are so different to those the sporting goods industry is used to", says Cyrill Gutsch, Founder of Parley for the Oceans. "It is an ongoing challenge, but we achieved the first step. Now we can replace new plastic with recycled marine plastic debris: Parley Ocean Plastic. We can create footwear and apparel products with it and we are ready to scale it up.
For those that would like to obtain a pair of the adidas Parley Boost, they will be holding a contest through Instagram that starts on June 8th which is 'World Oceans Day'. You will need to upload a video showing support for Parley's Ocean Plastic Program. 50 lucky participants will win a pair of sneakers which the contest will run through July 31st. Below you can check out additional photos and a short video.