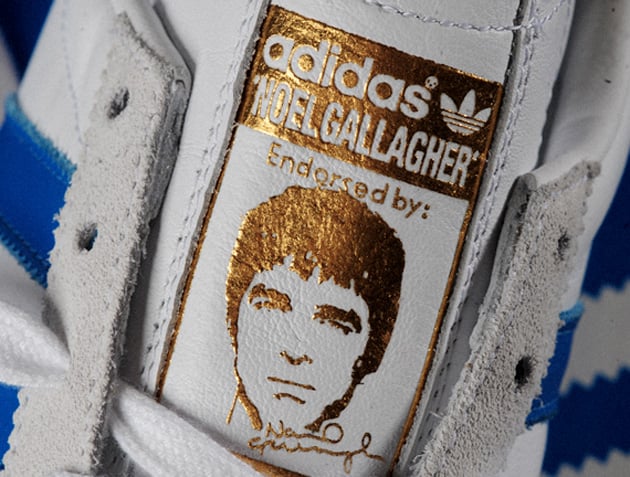 UK musician and songwriter Noel Gallagher – former lead guitarist of rock band Oasis – has teamed up with adidas on a very special project. His very own adidas Originals Training 72 NG x Noel Gallagher will release very soon, and you will have the opportunity to join in on the fun! As Noel is currently promoting his new solo project, 'Noel Gallagher's High Flying Birds,' the avid adidas collector has much in store for his fans and sneaker enthusiasts alike.
Starting today, October 11, 2011 adidas Originals will give everyone the opportunity to ask Noel Gallagher any question they'd like on their adidas Originals facebook page with a chance to win big! As he will select three questions to answer, three lucky participants will have the opportunity to win an autographed pair of his sneakers, and one, the opportunity to win an autographed guitar.
Limited to only 200 pairs and releasing officially in stores on October 22, 2011 at  Originals No.6 (London) and No.74 (Berlin), the highly coveted sneaker will indeed sell out fast. The Training 72 model will come in a rich all white leather upper with blue stripes, feature the  classic trefoil gum sole and include an all-gold picture of the artist etched on the tongue. Nice! Check out more images below and enjoy Noel Gallagher's latest music project here.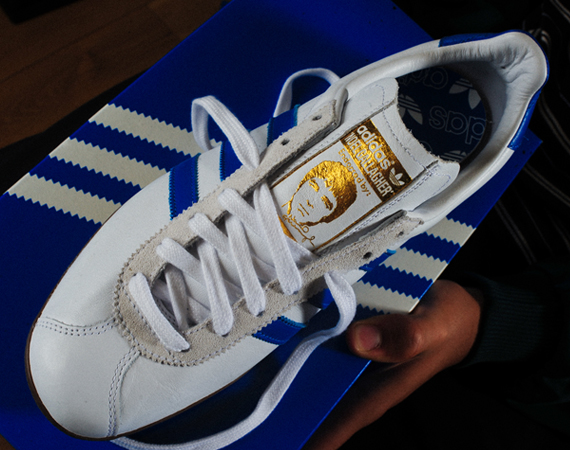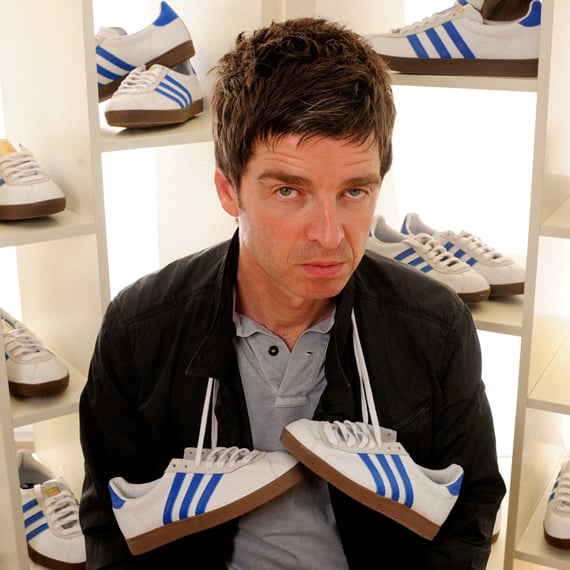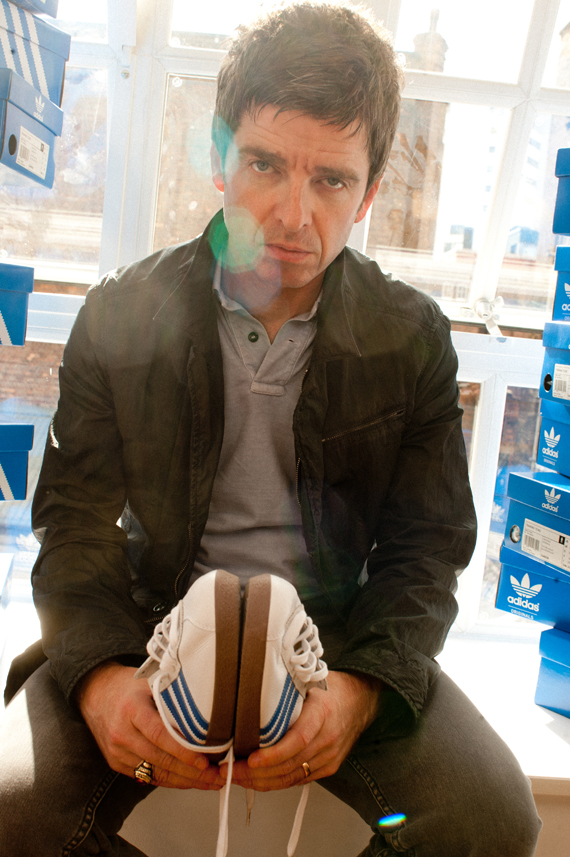 via hs