adidas Originals Fall lineup is coming along in spectacular fashion.

Classics never get old and with the style and comfort, they're perfect for everyday wear. Take a look at what is currently available at Shopadidas as well as a brief history lesson on each pair.


Superstar 2.0 ($65)
First Produced: 1969
The adidas Superstar was the first low-top leather basketball shoe made.
With its rubber toe box, it became known as the "shell toe". The styling
and fit were adopted by key figures on the hip-hop scene. The shoes
reached iconic status when the rap group Run-DMC endorsed them and paid
homage in the track, My adidas. They remain icons today.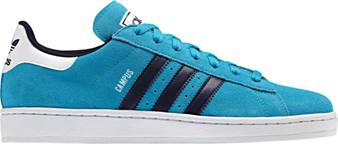 Campus 2.0 ($65)
First Produced: 1982
First released as the Tournament, the Campus is without a doubt one of
the most iconic adidas sneakers ever produced. Known on the hip-hop
scene and soon adopted by skateboarders worldwide, the Campus gained a
following after Brooklyn rappers the Beastie Boys started to wear the
shoe religiously. The association was immortalized in the cover of
their 1992 album Check Your Head.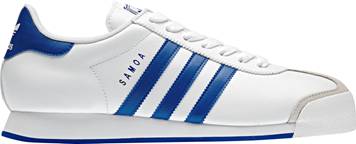 Samoa ($55)
First Produced: 1977
First introduced as a training shoe, the Samoa took game day to the
streets and has become a decades-long fan favorite. The Samoa's
durability and lasting style meant it wasn't going anywhere as its
popularity grew. Known for its signature suede toe box and distinctive
Trefoil tread, the Samoa is available in a wide range of colors and has
the versatility to dominate any scene.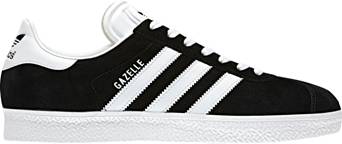 Gazelle ($60)
First Produced: 1968
The Gazelle's original purpose lies hidden in mystery and speculation.
Its silhouette suggests that it could have begun as an indoor soccer
shoe. The streamlined shape, simple styling and flat sole are topped off
with the suede upper to create a classic piece of design. It made a real
impact on the early hip-hop scene, is worn by b-boys today and has been
adopted by skaters and indie-rockers alike.