adidas Originals appears to be once again tweaking with the adidas NMD. Shown is the latest creation which is the adidas NMD Trail Sample that has subtle yet clearly visible modifications.
Keeping the great outdoors in mind, they are dressed in White, Blue and Orange for an interesting look. White covers most of the shoes while Mesh lands on the uppers. Blue is then applied to the outlining of the tongue and collar while hinted on the laces. Orange is used on the heel tab while the traditional Boost midsole is intact. adidas has then added a rugged sole which more than likely is intended for trail use.
Below you can see additional photos of the adidas NMD Trail which gives you a better look. As far as release information, it is unknown if or when they will hit retailers, but once more details are leaked, we will make sure to give you a heads up.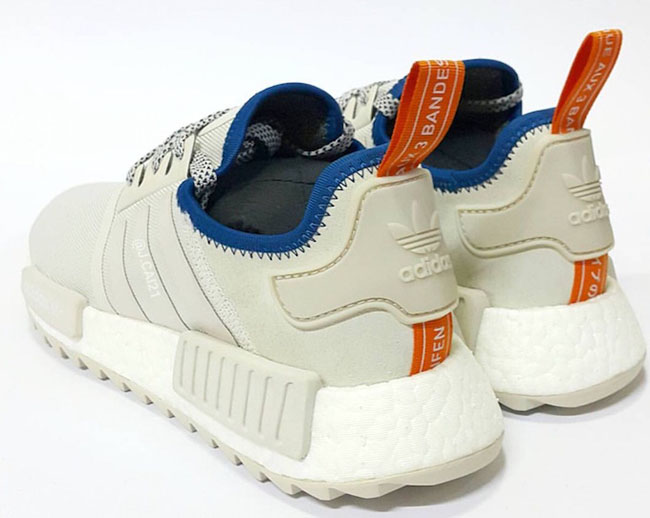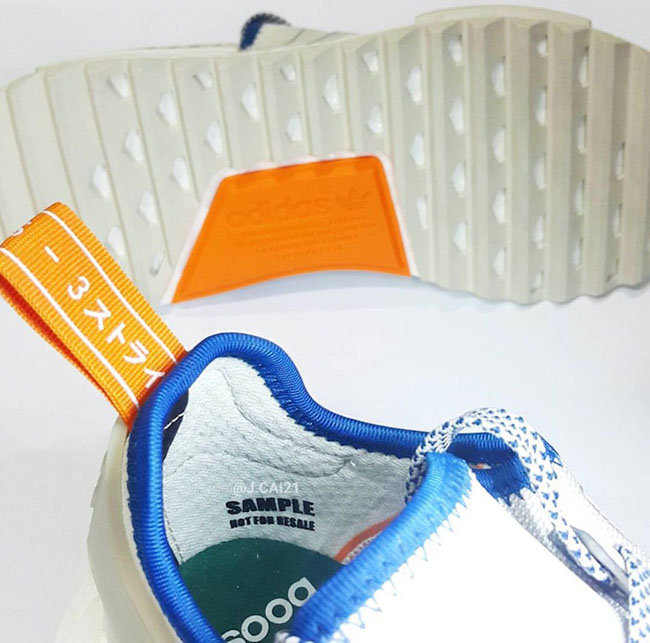 Source: j.cai21