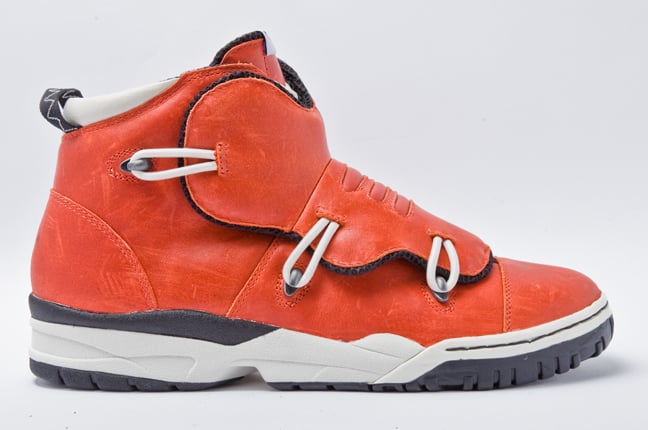 Hooking up styles from the adidas OT Tech Hardland and the adidas EQT Badlander, comes the hybrid sneaker, the adidas Madlander. 
This rough and tough mock-up combines the two sneaks to create a one of a kind shoe, made for the rocks and trails, or maybe just rockin' down the avenue. The shoe itself comes in a clay colored durable leather upper, terrain tractioned outsole, ventilated sandwich mesh tongue and the key piece to hold it all together – the signature lacing cover, which is locked in place with elastic loops.
This rugged piece of trail equipment should be available soon. Keep it locked on Sneakerfiles for a release date.
via
SF
-J2!