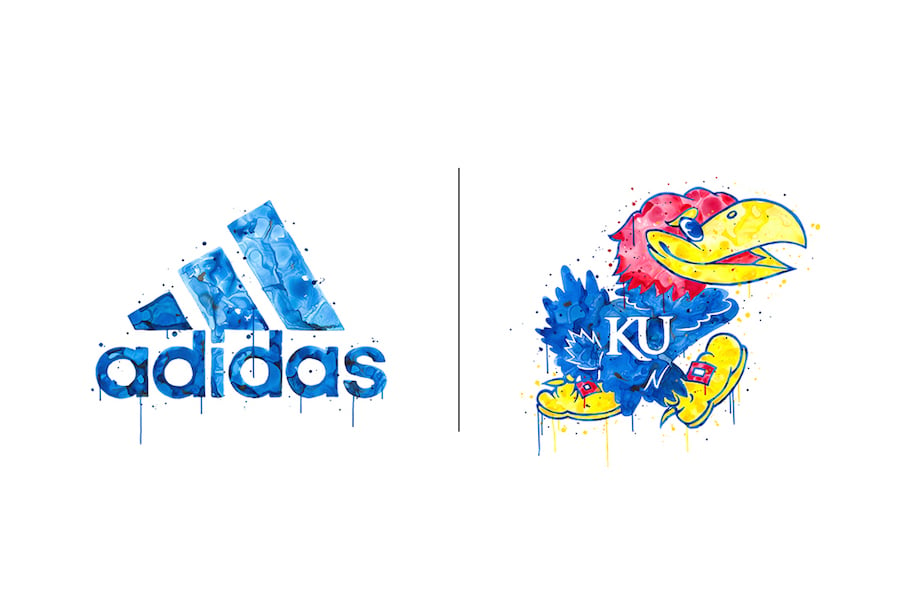 adidas and the University of Kansas today announced the extension of their partnership through 2031. Building on the success of the existing relationship, adidas will provide footwear, uniforms, apparel and accessories across all men's and women's athletics for the Jayhawks in the Big 12 Conference.
"Kansas has built one of the most impressive athletic programs in the country," said Mark King, adidas North America president. "They have winning records, inspirational leaders and a culture that pushes boundaries. We share a passion to create and innovate in everything we do."
The agreement will promote the Jayhawk brand with a sharp focus on impacting the former, current and future Jayhawk. The resources from this new partnership will help support Kansas in their future capital investment initiatives while also helping bring to life KU Scholars – an open source collaboration between Kansas and adidas that provides students with an opportunity to gain new perspectives and create new initiatives that impact that world.