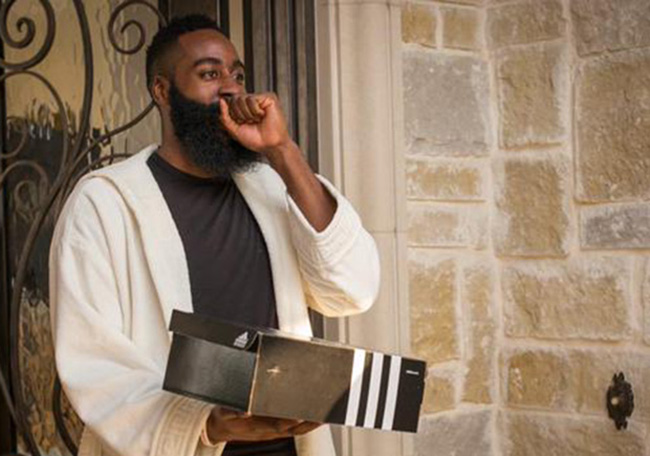 October 1st marks the first official day of James Harden joining adidas and the start of his $200 Million contract. This means that you won't see him in the media anymore wearing Air Jordan's or Nike's.
Playing off the recent uproar on various celebrity blogs and their overreaction to Harden wearing other brands then adidas, the brand has welcomed home the Houston Rockets star with a new commercial.
The commercial which is being called "The Wait is Over" shows a delivery man showing up at James Harden's door with a single box. Harden, which looks excited is then asked what he wants to do with the rest of them. This is where the camera flashes on the huge U-Haul truck with hundreds of adidas boxes.
It is said in the official press release of Harden joining adidas that he will have his own signature shoe. However starting the 2015-16 NBA season, he will be wearing the adidas Crazylight Boost 2015. See the video and additional images below.