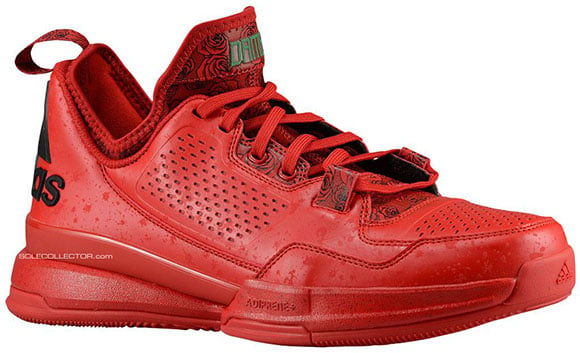 Another pair of adidas D Lillard 1s will pay tribute to Damian Lillard's NBA home, the Portland Trailblazers. Portland is known as 'Rose City' which the nickname was originally stuck to them back in 1888, then in 1907 the city started an annual Rose Festival that continues to this day. Damian will pay tribute with his adidas D Lillard 1 'Rose City'.
As the rise of hype for all red sneakers continues, the Rose City adidas D Lillard 1 came right in the middle of it. Featuring none other than all red, minimal use of black is seen on the eyelets and tongue to form roses. On the tongue and sole is green representing the stem.
For now there is not a release date for the 'Rose City' D Lillard 1 but stay tuned for updates.
Source: SC