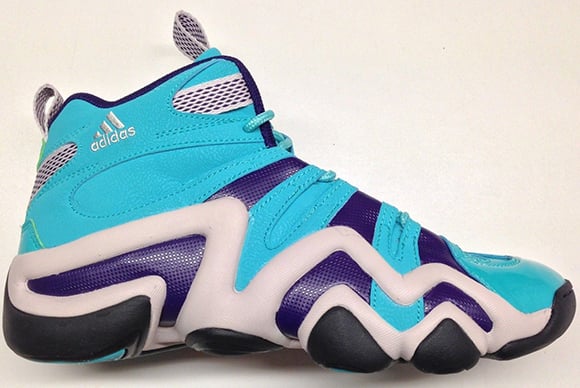 When Kobe Bryant was early in his career he was signed to adidas. One of the most popular models from the brand to date is the adidas Crazy 8. In 1996 Kobe Bryant was drafted by the Charlotte Hornets but agreed to trade with the Los Angeles Lakers. Since then, we have seen pairs release from adidas and Nike known as 'Draft Day'.
This adidas Crazy 8 will also feature the 'Draft Day' theme, which replicates the Hornets colorway. Using turquoise, purple and white, they are a perfect match for any Hornets fan.
At the time of writing, a release date is not scheduled but could drop sometime soon. For now a pair has arrived on eBay.