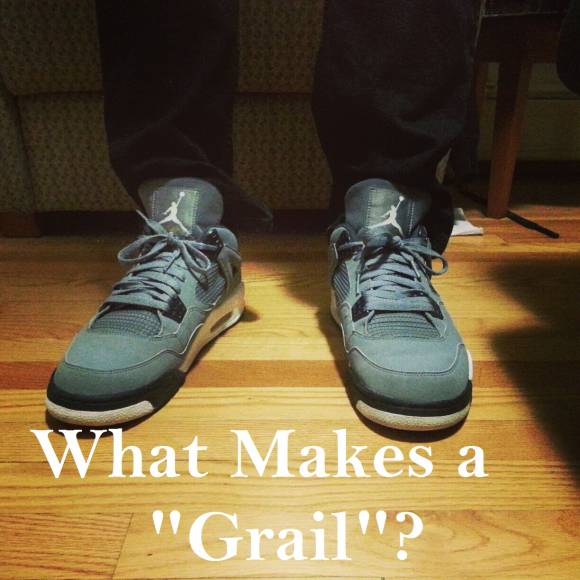 As sneakerheads, we are constantly looking for the newest releases, craziest colorways, and shoes that have a special place in our hearts. But what separates a "grail" from a shoe that is over hyped or simply average?
Each of us started collecting for different reasons, whether we fell in love with a shoe that we could never have, or it was just something about a sneaker that screamed "MUST COP", we all have "grails".
By definition, a grail is something that is earnestly pursued or sought after. It is that one shoe that we will pay any price for, camp out for days, or constantly check eBay daily to find it.
For me, the Air Jordan 4 has been my first love since day one, but three colorways have stood out more than the rest. The "Cool Grey", "Thunder", and "Lightning". With two out of three found (the "Cool Grey" and "Thunder"), my grail search continues for the "Lightning".
Let us know in the Comments what makes a "grail" to you and what "grails" you are looking to cop or already own.