Model: Vans – Vans Era
Purpose: Skateboarding
Original Release: 1976
Updates: Vans News

The Vans Era is one of the first shoes designed specifically for skateboarding, and released in March 1976. The shoe featured a very simple yet durable design.
Vans Era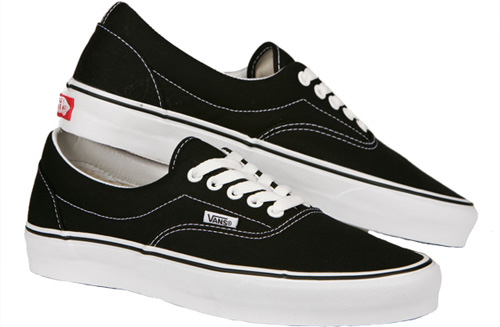 The Vans Era was influenced by pro skaters Stacy Peralta, Tony Alva, and Jay Adams. With their knowledge of skateboarding and Vans' knowledge of shoes, the Vans Era was born.

The Vans Era was very popular with BMX riders in the 1980's, as its flexible design allows for more feel of the bicycle. Even today, the Vans Era remains one of the most popular sneakers.