When you're Terrell Owens, you get awesome gifts from other incredible athletes. For example, on Christmas Owens received this pair of Nike Kobe...
In 2012 Terrell Owens played for the Seattle Seahawks. During that time and his ties with JB, he received a pair of Air...
Apparently the Air Jordan III (3) Terrell Owens "Dallas Cowboys" PE Cleats that we showed you back in 2008 weren't the only ones hanging...
Terrell Owens is certainly not a first timer to turn a pair of his favorite Jordan's into football cleats including a pair of Air...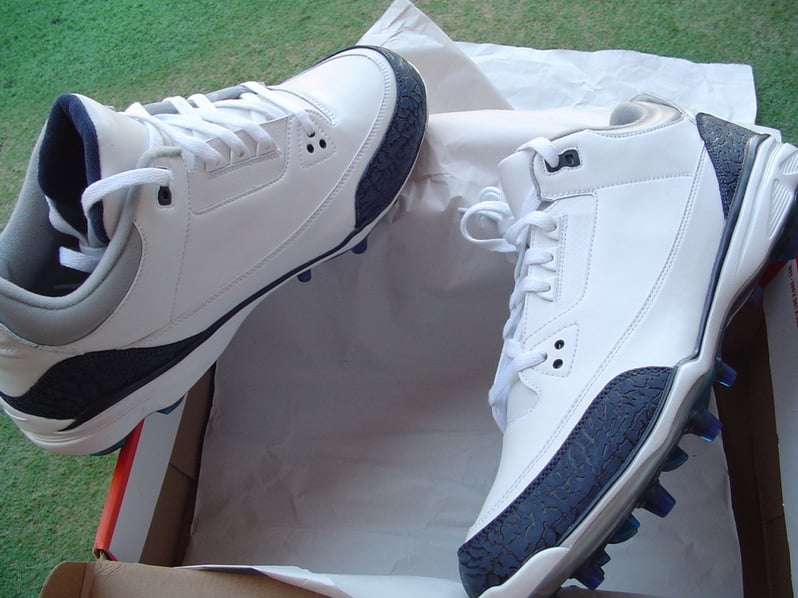 Terrell Owens has been on the receiving end of some choice Air Jordan III (3) Player Exclusive cleats.