Home
Tags
Nike Air Bound 2
The Nike Air Bound 2 Bred is the latest addition to the classic model that hit retailers back in what many have stated the...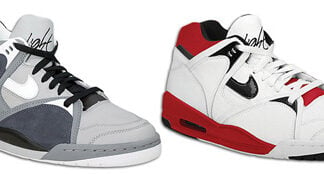 Nike originally released the Air Bound 2 over 18 years ago and since then it appears that it has gone through minor adjustments, but...
A couple weeks ago, we showed you a pair of Nike Vandals and Court Force Highs from the Peace Pack, and now here is...
Here's a look at Nike's 2008 catalog which features many new color-ways and packages. Some highlights include the Air Raid, 2 pairs Huaraches, Air...