Home
Tags
Macbeth Footwear
Macbeth is working its way into the sneaker game by working on such collaborations with Zu Boutique and even Green Day bassist. And...
Although Macbeth might be a relatively unknown name to the ears of many sneaker enthusiasts, the brand is no stranger to collaborations. In...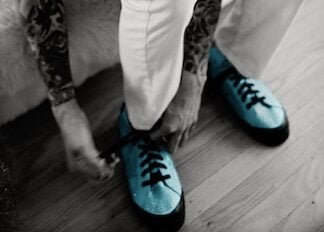 Davey Havok, pictured here, is the Blaqk Audio front man who recently decided to take part in a collaboration between his own Zu Boutique...