Home
Tags
Air Jordan Sandals
Summer is right around the corner and even now depending on where you reside, it's starting to heat up. With Jordan Brand connecting...
With Summer right around the corner, Jordan Brand releases their Jordan Hydro 4 Sandal just in time for the long Summer days. The sandal...
Out of all the Air Jordan Sandals to release in the past, my personal favorite is the Hydro III. Here we have a...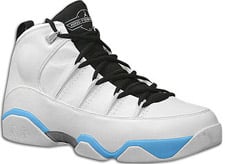 So far, the main focus in 2007 is the famous Air Jordan III and V, but not a lot of pictures and information on...