Home
Tags
Air Jordan 23 Classic
Tag: Air Jordan 23 Classic
A lot of pictures have already hit the internet of the Air Jordan Retro 1 Xq, which is said to be a China exclusive...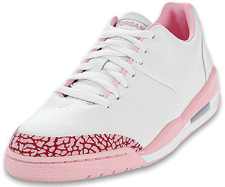 Two new pairs of Air Jordan 23 Classics for women have hit Finishline. The white/pink model we have saw in the past, but...
Here is something for the ladies, the White/Pink Jordan 23 Classics. I have heard these were just samples, but I also heard they...
The Air Jordan 23 Classic (which resembles the Air Jordan III) first released in 2006, and it looks like Jordan Brand will extend the...