Home
Tags
Adidas Yeezy Slides
Coming soon, adidas Yeezy will launch two new colorways of the Yeezy Slide, which will come in 'Enflame Orange' and 'Pure,' and will debut...
With Summer nearing, Kanye West and adidas Originals is releasing the Yeezy Slides in three color options. Releasing in your choice of 'Earth Brown', 'Resin'...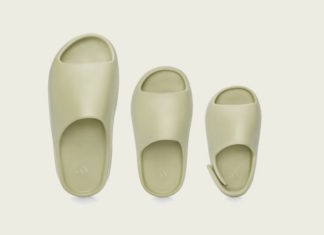 adidas and Kanye West will release the new Yeezy Slide this week in three colorways which includes Bone, Resin and Desert Sand. The Yeezy Slide...
It appears that anything Kanye West and adidas does will sell-out in seconds, but how about a YEEZY Slide? While the adidas YEEZY...