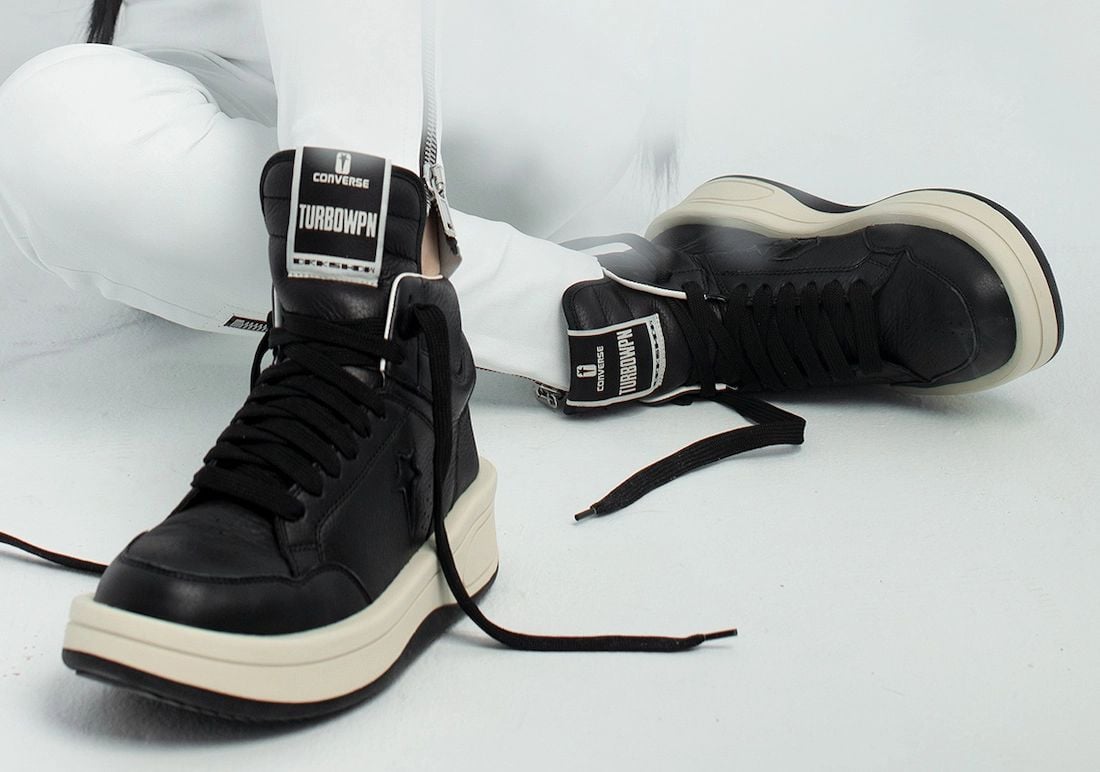 In July, we saw the TURBODRK Chuck 70 release, and now, Rick Owens will transform the 1986 Converse Weapon into the TURBOWPN.
Exaggerating both the upper and tooling, his signature touch augments the familiar lines (the Y-bar and heel cap), and the shoe is made bombastic. "When I discovered how powerful just oversizing something a little bit was, which I've done with a lot of my clothes, that became one of my tools," Owens says.
The shoe features an elongated tongue, mirroring the TURBODRK Chuck 70. The Weapon's outsole is nearly doubled in the TURBOWPN, forming a platform-like stance. Within, the TURBOWPN houses a CX foam drop-in and subtly reinforced toe box.
The launch black colorway reflects the Weapon's original debut and underscores Owens' approach to contemporary luxury.
Rick Owens Converse TURBOWPN Release Details
You can expect the Rick Owens x Converse TURBOWPN to release at select retailers, RickOwens.eu, and Converse.com. Continue to scroll below for more images that will give you a closer look.
Rick Owens x Converse TURBOWPN
Release Date: August 31, 2021