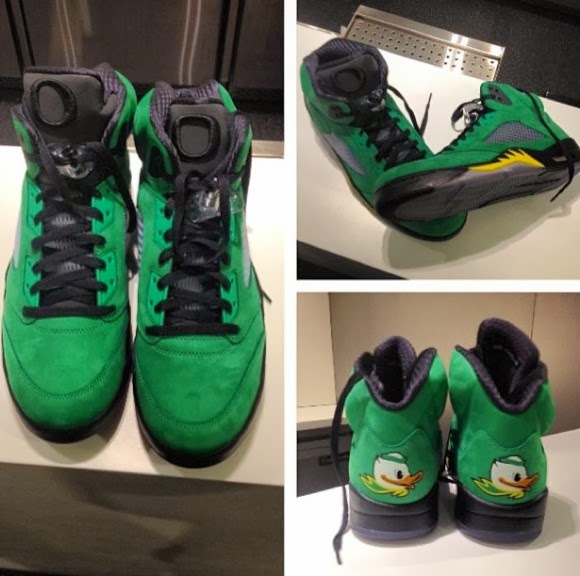 As people have salivated waiting for these dope "Oregon" pairs to drop, we have finally received a release date for these limited exclusives. Via Icy Soles, the Air Jordan V "Oregon" is set to release during the 2014 NBA All Star Weekend that is taking place in New Orleans this year. Both pairs are expected to be extremely limited and were compared to releases such as the, "Air Yeezy and LeBron Championship Pack." Of course the schedule is subject to change as Nike always has a lot going on, but as of now expect the V's to drop somewhere between the 14th-16th of February.
As for the Foamposite, we are looking at a little sooner turn around, like this month. The "Oregon" Foamposite is set to release on December 30th which is only a few weeks away. With everyone blowing there Christmas cash on the Nike Basketball Christmas editions, the Foamposite will wait and hit us right before the new year. Retail is expected to be $250 and just as the V's are subject to change due to Nike's scheduling.
Both are highly anticipated and are expected to be a hit, no doubt. Which pair are you planning to cop, if not both? Let us know in the comments section below and stay tuned to Sneakerfiles for updates on everything sneakers!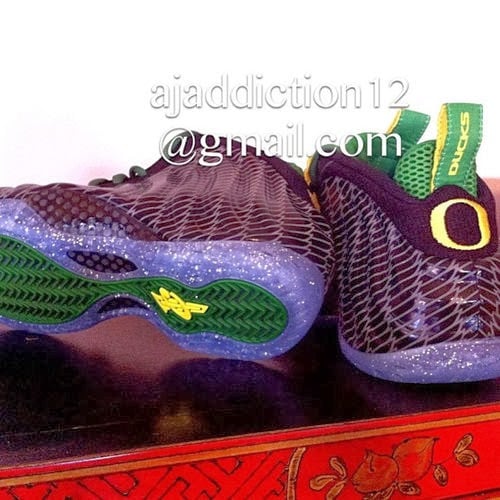 Via IcySole/@ajaddiction