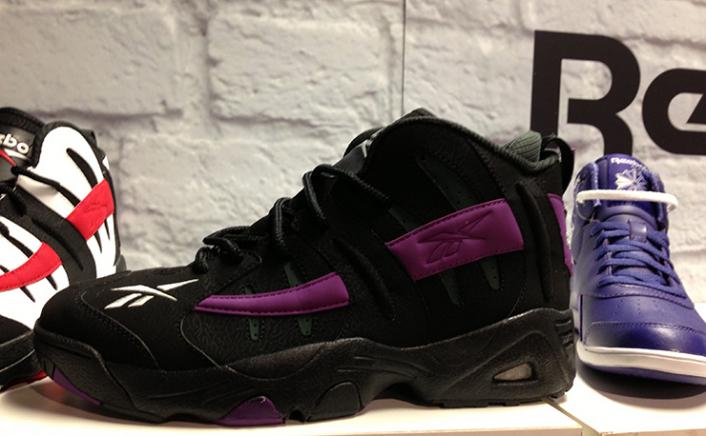 Can you believe that it's been nearly 20 years since the original release of the Reebok Rail? What was popularized by Glen "Big Dog" Robinson when he made his 1994 NBA debut as the number one overall draft pick, this iconic signature basketball sneaker is gearing up for a triumphant return very soon.
While Glen Robinson made a name for himself as a Milwaukee Buck it is likely that we'll see a Bucks-inspired colorway in black and purple followed up by an OG black/white, black/white-red, and black/white-gold mock up. Carrying an identical design aesthetic, these retros will also look to feature black nubuck uppers with leather midpanels, a single rail-inspired nubuck swipe across each side panel to reiterate its "Rail" theme, include Hexalite cushioning, and don embossed classic Reebok branding throughout for a complete finish.
With no release date currently set, check out preview images of the supposed 2014 Reebok Rail Retro plus an additional shot of the OG Rail as it was once featured in the Eastbay magazine for only $89.99!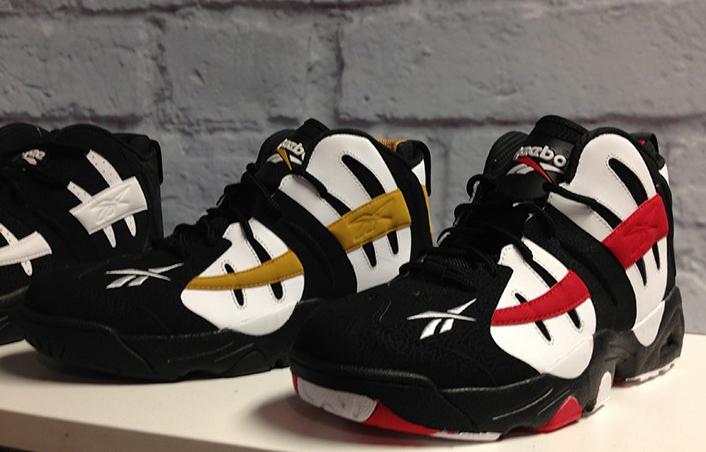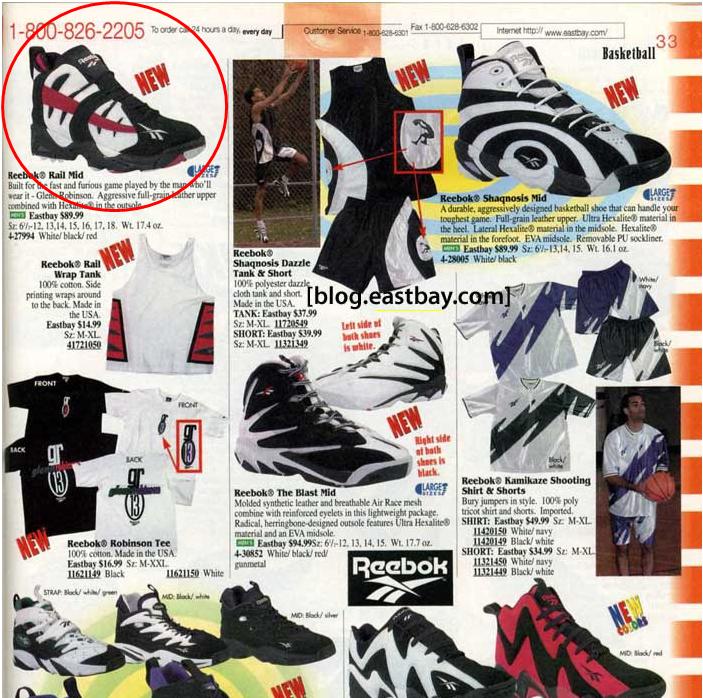 via sw