Model: Puma – Puma Tahara
Purpose: Indoor Training
Original Release: 1970's
Updates: Puma News

The Puma Tahara is a high-performance indoor training shoe that originally dropped in the 1970's. It utilized a simple design, with the traditional Puma vamp decorating the side.
Puma Tahara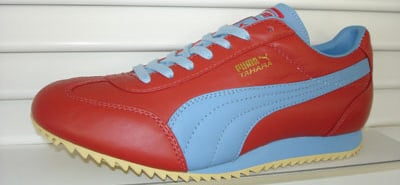 The Puma Tahara's upper was made with a combination of suede and nylon, making it very lightweight and breathable. The sole of the Puma Tahara was made with gum, setting it apart from the rest. In the early 2000's, the Puma Tahara was reissued. It was also a favorite among soccer casuals.