Model: Puma – Puma Sky II (2)
Purpose: Basketball
Original Release: 1986
Updates: Puma News

The Puma Sky II (2) was a heavy-duty basketball shoe that released in 1986. It was originally a high-top model that fastened at the top by Velcro and with laces at the front.
Puma Sky II (2)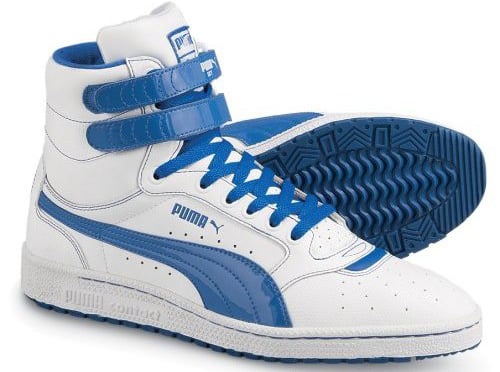 The Velcro strap helped to support the ankle and the outsole was reinforced with an injection process, adding some extra durability. Many color ways were released, but the LA Lakers and Boston Celtics are some of the favorites. The Puma Sky II was also released in a low model, called the Skate Edition.