Model: Puma – Puma G. Vilas
Purpose: Tennis
Original Release: 1983
Updates: Puma News

The Puma G. Vilas is a tennis shoe that was first released in 1983. It has a very thick and durable outsole which made it extra comfortable for tennis players.
Puma G. Vilas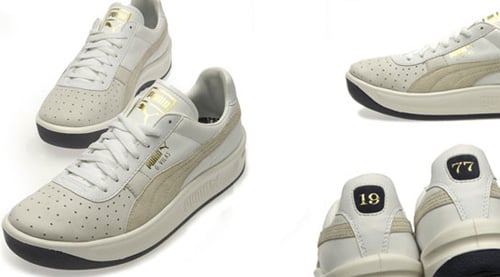 The toe box of the Puma G. Vilas is perforated, allowing for maximum breathability even through intense exercise. The Puma vamp is present on the side, and the Puma cat appears on the tongue. Originally intended to be a tennis shoe, the Puma G. Vilas became very popular among the casual soccer scene.