Model: Pony – Pony Tracy Austin
Purpose: Tennis
Original Release: 1980's

The Pony Tracy Austin is a tennis shoe that was endorsed by Tracy Austin, the youngest player to win the US Open, who was 16 years old. Unfortunately, it was only produced for one year.
Pony Tracy Austin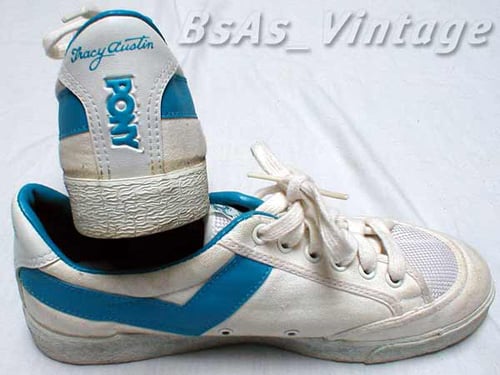 Nylon mesh was used for the upper of the Pony Tracy Austin, with leather trimmings for detail and support. The color way was white with baby blue, which proved to become very popular. Tracy Austin's autograph was featured on the back of the shoe. The low-top Pony Tracy Austin, which dropped back in the 1980's, will continue to be remembered in both tennis and sneaker history.