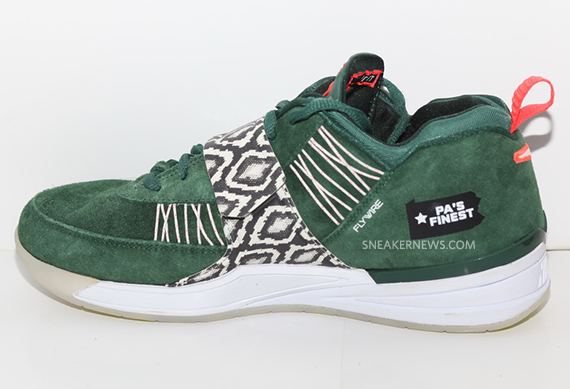 Who's the talk of your town? Apparently, for residents of Pittsburgh Pennsylvania – Darrelle Revis' hometown – he's the man!
As the pro star-athlete has had an amazing year thus far with the release of his signature Nike Zoom Revis, here's a quick look at a new sample that's just hit the scene. Dubbed "PA's Finest," this model displays a green suede upper, a snakeskin-inspired graphic midfoot strap that highlights his journey from the "Steel City to the City that Never Sleeps", atomic red and volt accents, and a logo on the inner heel which represents the state of PA.
Check out more of the Nike Zoom Revis "PA's Finest" below.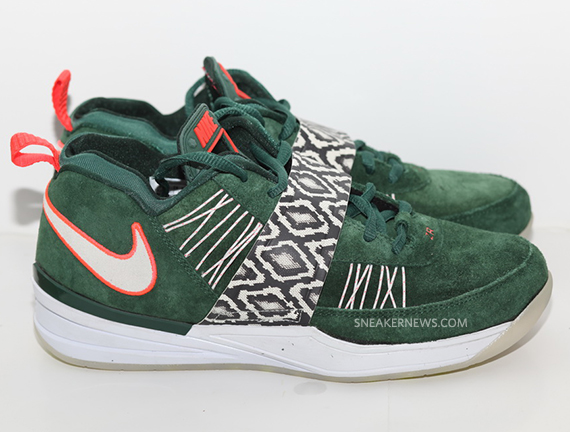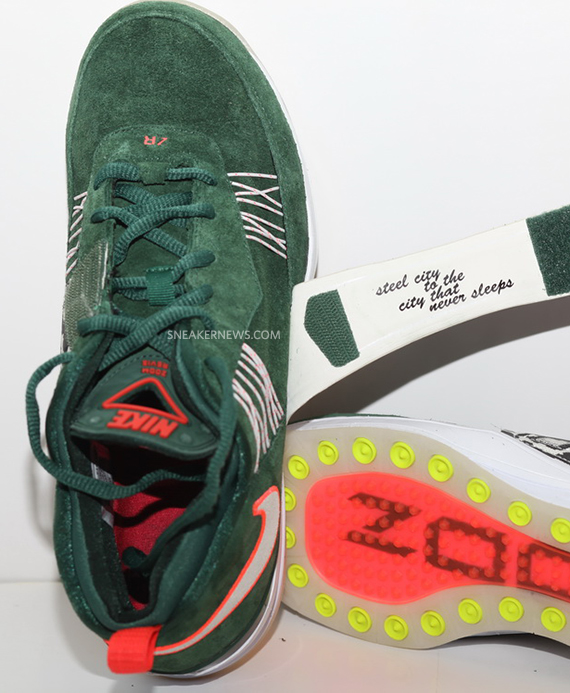 via sn