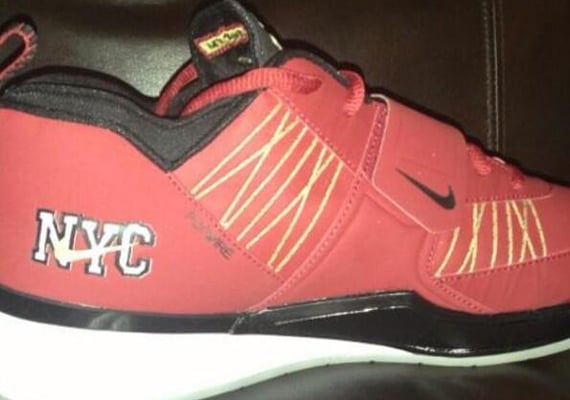 Even though the Revis/NYC bond has been severed thanks to a trade which sent him to the Tampa Bay Bucs, the Nike Zoom Revis is still showing mad love to the Big Apple. The proof is in this latest pair of "NYC" Nike Zoom Revis.
Yes, we know the color scheme is rather similar to those of Revis new team, but clearing up any doubt as to what city these kicks represent is the bold "NYC" stitched near the heel region of the shoe. Sporting a vibrant red red upper, sneakerheads will notice some subtle touches of white and black thrown in the mix along with a dash of yellow about the Flywire.
Though we don't have a confirmed release date for these just yet, we do have a few pics for all you sneakerheads to go ahead and check out in the mean time. Take your time looking them over and be sure to keep sticking with SneakerFiles for more information.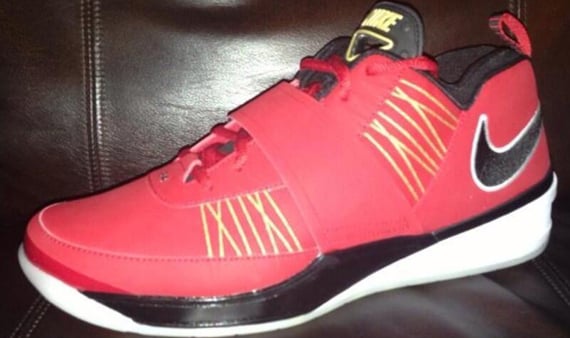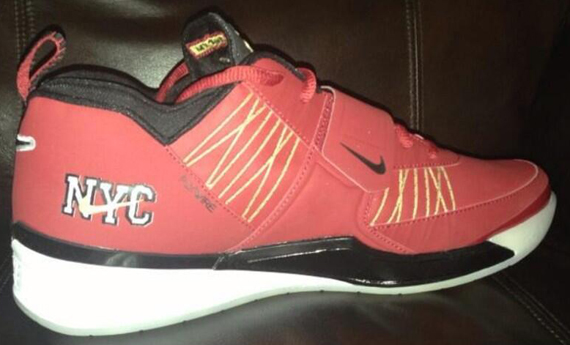 Via johngeiger_