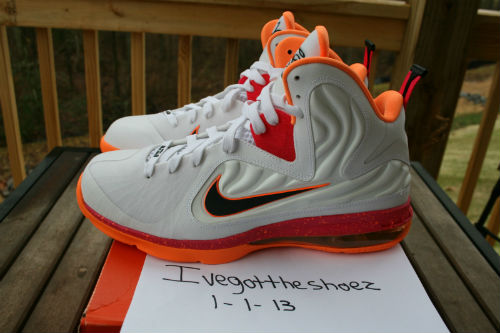 Sneaker Con Atlanta took place yesturday, and needless to say, there was plenty, and we mean, plenty of kicks on hand!
In fact, this Nike LeBron 9 PE, one of the many exclusive player exclusives was discovered. Dubbed "Flordian" for obvious reasons comes equipped with white Foamposite walls, a black Swoosh, pink and orange accents, additional laces, plus a speckled midsole that adds the pop to this rare shoe.
See more of the Nike LeBron 9 PE "Floridian" below, or purchase them now on eBay before they're gone!