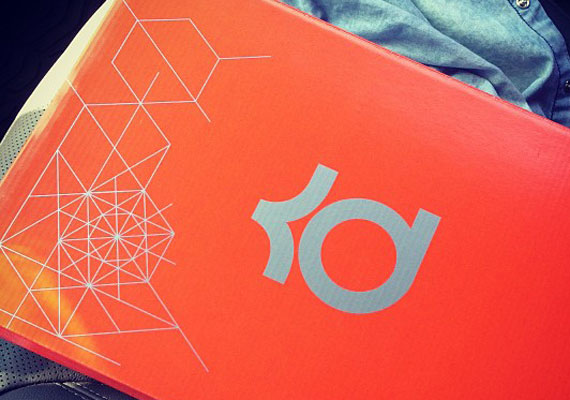 On July 3rd, sneakerheads nationwide will see the Nike KD VI make its retail debut. After countless previews and updates, sneakerheads know exactly what to expect in terms of the KD VI design specs. But what you may not have known is that accompanying the new KD silhouette will be some sick new packaging that you all should enjoy.
Instead of using the standard orange Nike Basketball box that we have all grown to love, the good folks at Nike have whipped up a special new box to help usher in the next era in the KD signature line. Sporting the infamous KD logo on the top, all the KD VI boxes will also include the addition of some ill geometric shapes, namely the hexagon, which apparently serves as a signifier of Durants sixth signature shoe.
Be sure to read on after the jump to get a better look at the previously mentioned packaging. Feel free to share your thoughts on whether or not you approve of Nikes changes to the KD box.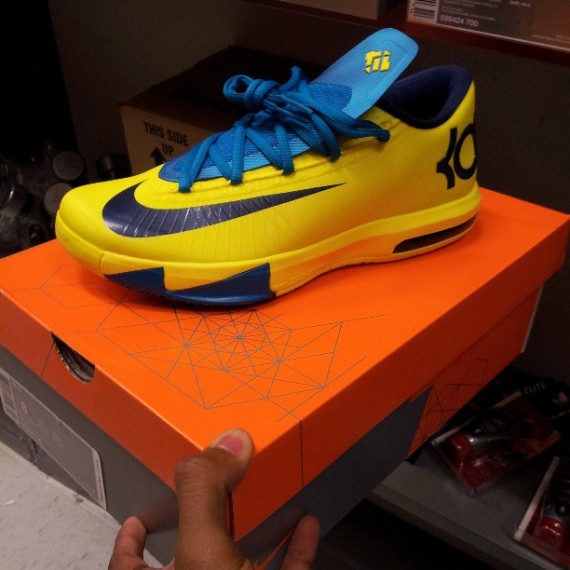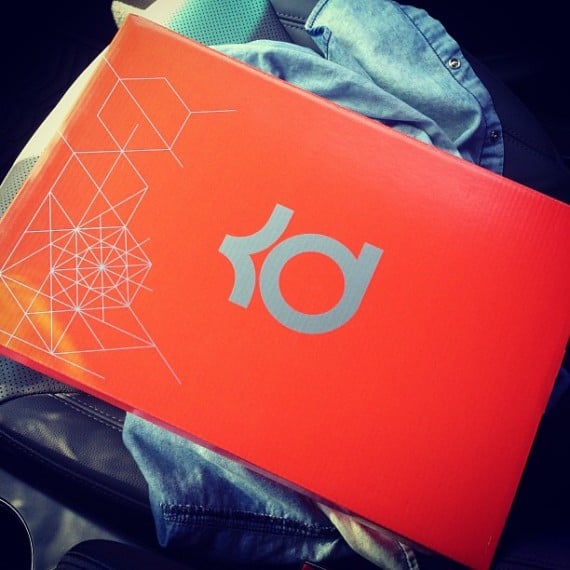 Photos via: svoxo09/frassysassy