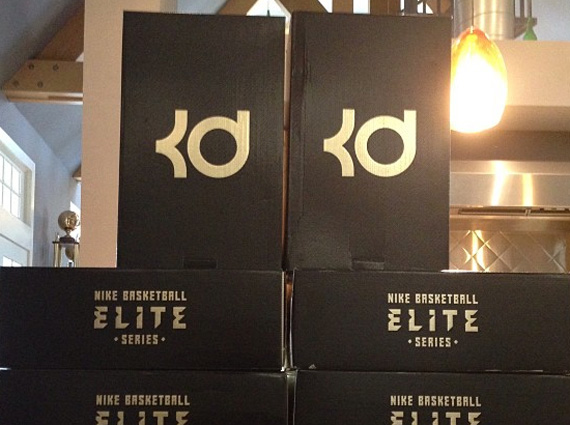 By now, i'm sure all you sneakerheads know that the Nike KD V will be joining the Nike Elite family. Along with its colorful "Superhero" inspired colorway, the KD V Elite will be receiving the infamous Black and Gold treatment. To avoid confusion, we are talking about the shoes packaging.
Customary to all Nike Elite releases is the infamous black and gold box that houses the shoe and serves as a visual proclamation of the leap into the upper echelon of Nike Basketball kicks.
Take a good look at the stack of KD V Elite boxes and let us know how you feel about Nike Elites latest addition.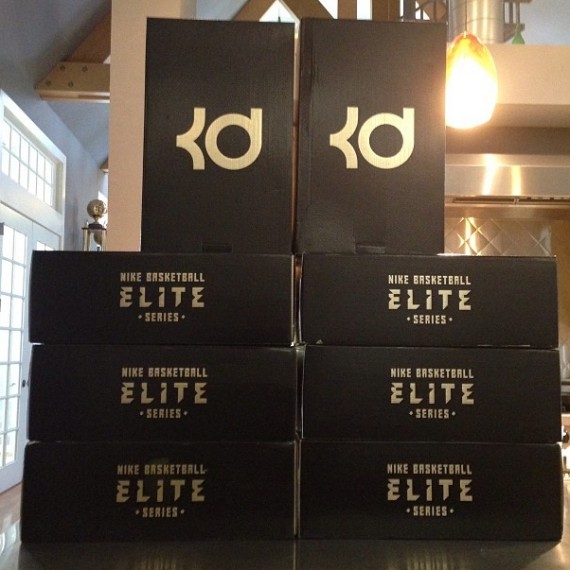 Via rmbwilliams