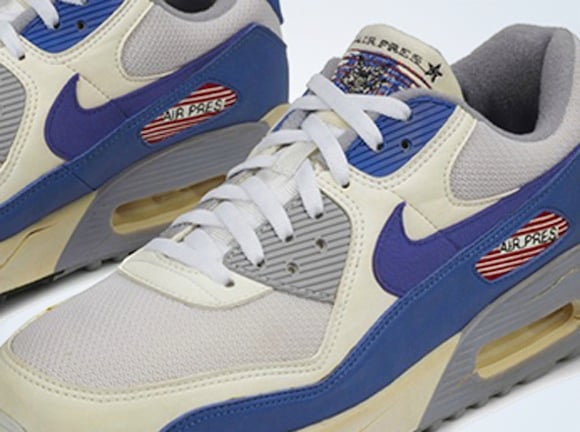 This puts a whole new meaning on PE.  Technically not a "Player's Exclusive" but rather a "Presidential Exclusive."
Did you know that Nike outfitted President George H.W. Bush? That's right! Bush senior got himself his very own Nike Air Max 90, the Nike Air Max 90 "Air Pres!"  I guess the folks at Beaverton thought maybe an Air Force 1 would be too obvious?  (Couldn't pass on a chance at Presidential sneaker humor). On a more serious note the Nike Air Max 90 "Air Pres" must be one of the most rare pairs of Air Max 90 ever. And considering the popularity of this particular model of runner, this is one of the coolest Air Max ever. As you can see in the photos the tongue has lost the Air Max branding in exchange for a Presidential logo, and the side badge reads "Air Pres" among hints of the American flag. Of course the Nike Air Max 90 features Max Air in the heel for comfort and cushioning, a leather or canvas upper with a polyurethane midsole and a durable rubber outsole for comfort, support, and durability; the pinnacle of runner's tech for it's time!
Check out some additional pictures after the break, including one of President George H.W. Bush putting the Nike Air Max 90 "Air Pres" to work!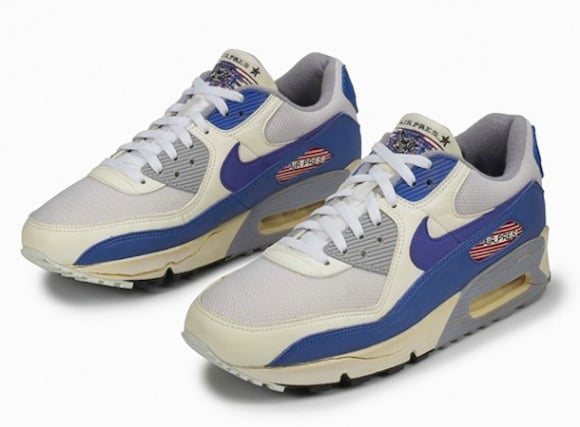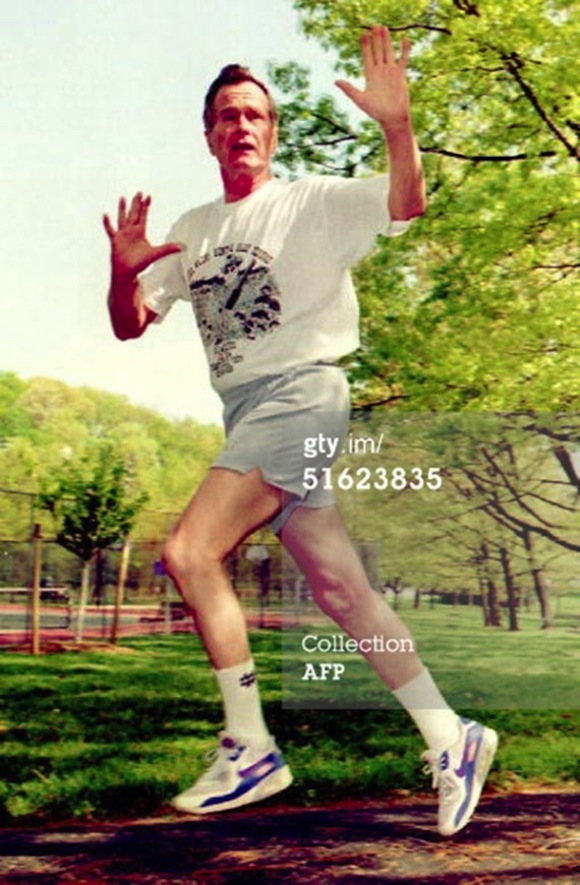 Via Gary Warnett