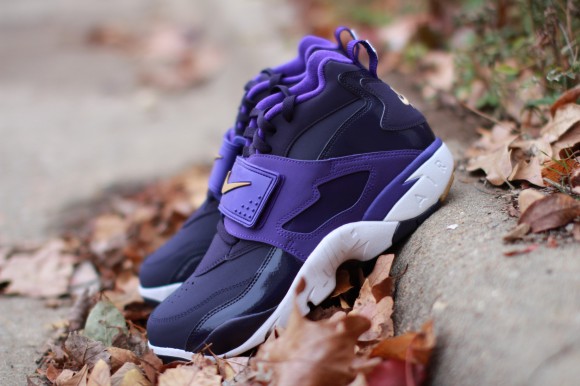 No matter which team you preferred seeing "Primetime" terrorize his opponents on, the one thing you can't deny are his story line color schemes that make his line something special. This Nike Air Diamond Turf is inspired by his last go around with the Baltimore Ravens and is therefore decked out in a leather Purple Dynasty upper with a synthetic Electro Purple on the Velcro strap. The inner lining matches the strap in the Electro Purple while the Nike Swoosh along the strap, Nike branding on the heel and the heel of the outsole are all Gold. A bright white midsole contrasts this otherwise dark shoe that is now available in children's size at Eastbay
and will be arriving in all sizes to most Nike retailers very soon.
Are you feeling the "Baltimore Ravens" Nike Air Diamond Turf? Let us know in the comments section below and stay tuned to Sneakerfiles for Nike releases and much more!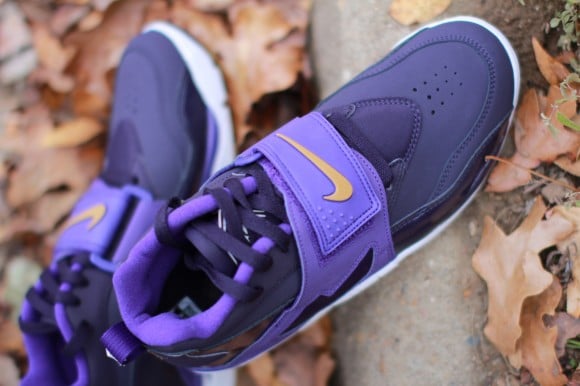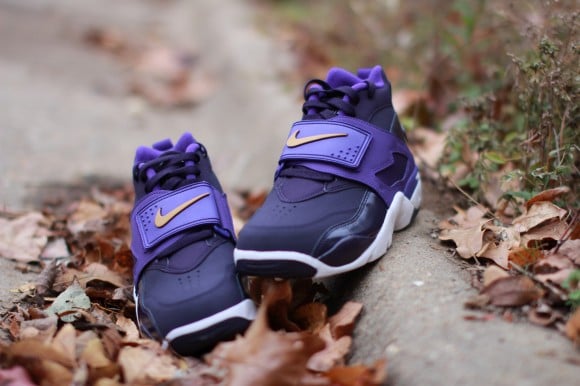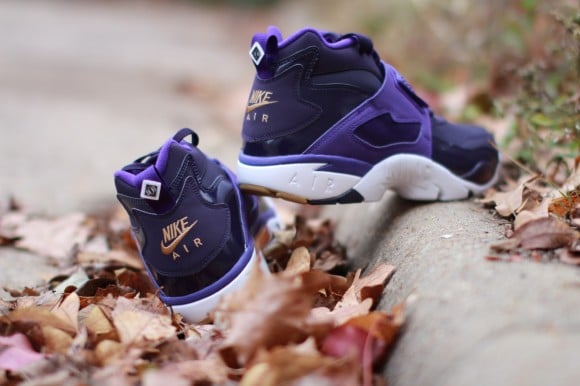 Via EU