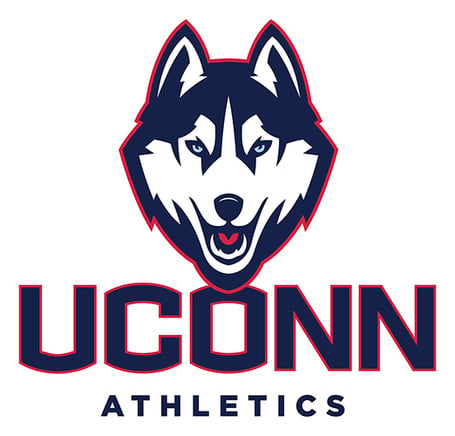 All hail the Huskies! As the University of Connecticut celebrates yet another national championship with their women's team bringing home an 8th national title, all eyes are on the school's new logo.
It's official. Having endured 6 logo transformations since 1959, this year's version represents a new beginning.
"The new logo is a significant piece of the new visual identity of UConn Athletics, which will also showcase the primary identity of UConn boldly on uniforms and equipment."

This logo is everything that a Husky is supposed to be — powerful, aggressive, determined," women's basketball coach Geno Auriemma says. "It is looking right through you and saying 'Do not mess with me.' This is a streamlined, fighting dog, and I cannot wait for it to be on our uniforms and court.
And while the logo has been received well by most of the community, there are however a few (primarily students) who remain in question. Nonetheless, you can expect to see the logo make its way onto team uniforms next season with a preview arriving in the coming weeks.