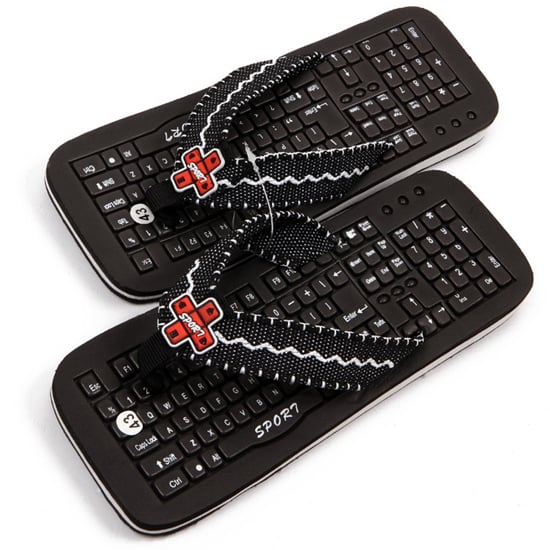 Not sneakers, but definitely something bizarre. What might intrigue your footwear senses (or not) is the Kito Keyboard Flip-Flop.
In today's day and age, there's room for just about any footwear concept, idea, or design, and quite frankly, this might be the coolest of them all. Take this, you already spend numerous hours in front of a computer or mobile device checking for updates, so why not follow through on this habit of yours? But please, don't take our word for it, just dare to be different.
Ladies, or gents, feel free to make the investment at getting your Kito Keyboard Flip-Flops if you please as they are widely available online at retailers including StoreCX.