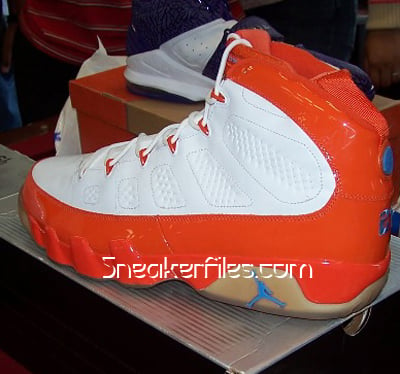 Breast Cancer month might be over but that doesn't mean Nike
has stop its part in raising awareness against the disease. Continuing their work with the Kay Yow Cancer Fund, Nike has come up with the Zoom Crusader in a pink colorway.
Hitting the basketball courts this season, Houston Rockets' own James Harden can be seen wearing the low-top pink sneaker. Covered in a pink synthetic base, for added contrast silver is added to the Swoosh while soles are grey. To further spread awareness against Breast Cancer, a Kay Yow ribbon is branded at the heels.
At the moment, while the Nike Zoom Crusader is exclusive only in Asia, there is no official word on when this colorway will be released.

Photo via simon5302.