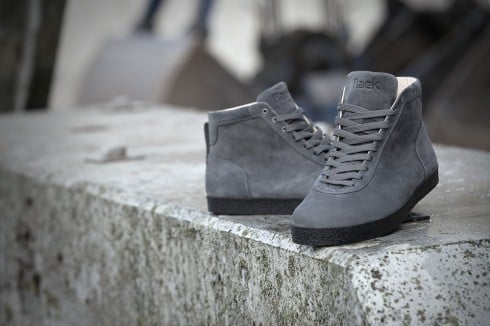 German footwear brand flaek presents to us their "Schietwetter" footwear collection for fall/winter 2011. Their handmade sneakers are made to order based on your foot's measurements and offer excellent craftsmanship as displayed through the shoe's high quality materials.
The new collection will feature their popular kaalen hi model and include several grey and black colorways. As delivery of the new kaalen hi isn't expected to begin until February 2012, flaek is helping us out by offering a chance to own one of the first 25 pairs produced if you place an order through the flaek website before mid-November.
Head on over the their website now for more sizing and ordering information now, and if you live in the area, they'll even measure your foot for you to ensure the perfect fit! Check out more detailed images of the collection below.