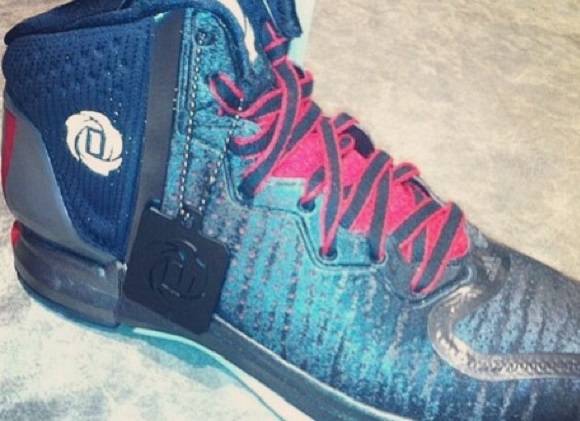 Derrick Rose, the Chicago Bulls' superstar point guard, has had an off-year in 2013, as he recuperates from a torn ACL suffered in the 2012 Playoffs. However, adidas has been at work behind the scenes, coming up with the latest iteration of Rose's signature sneaker, the adidas Rose 4. Today, we bring you a peek at the upcoming shoe of adidas' franchise player, the man they signed to a "lifetime" contract back in 2012, worth a reported $260 Million over 14 years.
The shoe definitely follows in the footsteps of the last model in the Rose series, the adidas Rose 3, as far as shape is concerned. However, the new version of Rose's signature kicks features a split upper design on the rear third of the shoe, making for a strange look. The first two-thirds of the upper features a brushed pattern in a teal color, similar to the colorway of the adidas Rose 3.5 "Chi-Town" (could this be the new "Chi-Town"?), while the rear third, separated by a thick line, consists of solid blue padded paneling. The toebox features a wavy split, also adding to the unique appearance of the shoe.
Info is slim so far on this upcoming release, but keep it locked with Sneaker Files, as we will be sure to update you whenever info becomes available. What do you think of the newest version in the adidas Rose series? Better or worse than the last joint? Let us know in the comments below, and check out another look at the adidas Rose 4 after the jump.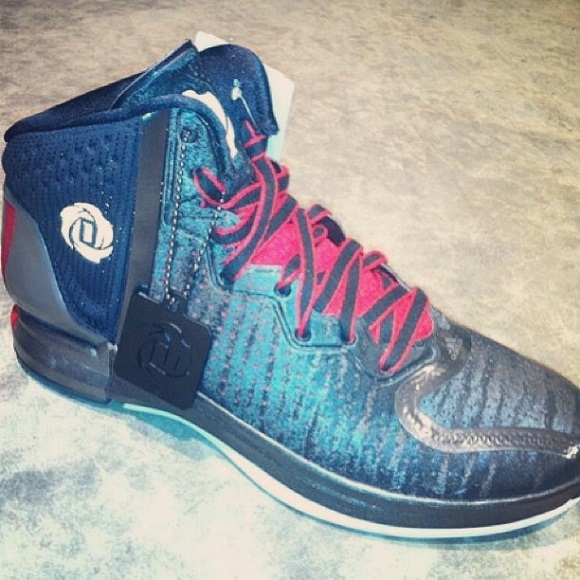 Via Instagram (@Mackham)