Model: Fila – Fila Stackhouse I (1)
Purpose: Basketball
Original Release: 1995
As a young player in the NBA, Jerry Stackhouse signed a deal with Fila and shortly came the birth of the Fila Stackhouse I. The partnership launched a few additional Fila models as well.
Fila Stackhouse I (1)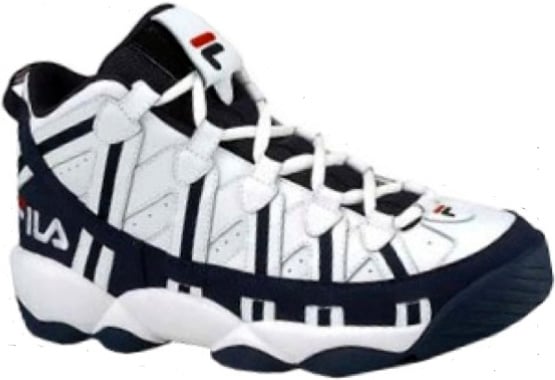 [ratings]

Two colorways of the Fila Stackhouse released, white/blue-red and white/red both matching his team (at the time) the Philadelphia 76ers. As you can see, the uppers have a lot going on with the Fila Stackhouse 1 including leather overlays and minor perforation.